Downer is committed to showing respect and providing support to the Indigenous communities where our work takes place.
This commitment to cultural inclusion also forms a key part of our employee value proposition. Downer operates in a very tight labour market and we are seeing an increasing number of job seekers looking for organisations that value sustainability and inclusion.
Aboriginal and Torres Strait Islander cultural diversity
Downer's Aboriginal and Torres Strait Islander (Indigenous) focus enabled significant milestones to be achieved as part of our commitment to reconciliation. Downer's vision for reconciliation is one where all Aboriginal and Torres Strait Islander peoples are treated equally in all relationships and their cultures and histories are celebrated and respected.
In FY19 Downer successfully launched our Innovate Reconciliation Action Plan (RAP) for 2019-2021, which reaffirms our commitment to the reconciliation process and builds on our Reflect RAP which has been delivered successfully. The Innovate RAP provides an important foundation and outlines Downer's commitments and actions to continue developing new and existing relationships with Aboriginal and Torres Strait Islander peoples, businesses and communities.
The key initiatives implemented under our Innovate RAP will include:
Providing opportunities to build and maintain relationships between our employees and Aboriginal and Torres Strait Islander peoples by participating in National Reconciliation Week across the organisation
Developing a training strategy for all employees which will define cultural learning needs throughout the business, and include an online cultural awareness program to support the capability of our leadership teams
Developing initiatives to improve and increase Aboriginal and Torres Strait Islander employment outcomes
Providing support systems to the business to increase procurement with Aboriginal and Torres Strait Islander businesses.
Additionally, our Spotless business is closing out its Innovate RAP, having implemented all initiatives, and is consulting with Reconciliation Australia to develop its Stretch RAP with the aim to launch in FY20. While Downer and Spotless are currently at different stages of their reconciliation journeys, they are sharing the learnings, capabilities and opportunities to deliver deeper and richer RAPs. This extends to increasing collaboration across Divisions to ensure Downer's assets and resources are used to deliver genuine Indigenous engagement and build lasting legacies.
Providing support systems to the business to increase procurement with Indigenous businesses is a key initiative and, through Downer's RAP Working Group, a project has commenced to deliver diversity and build capability through our supply chain. Over the next 12 months, Downer will use an external vendor's Contractor Management and Vendor Qualification system to support Recognised Aboriginal Businesses (RABs) to prequalify for participation in our supply chains. Through this process the RABs will not only have access to the Downer Group supply chain but will also be prequalified to do work within their capability and geographic coverage for all Downer companies.
During FY19 Downer also became a registered member of Supply Nation, which is Australia's largest national directory of verified Aboriginal and Torres Strait Islander businesses. This is important for Downer to ensure we continue to create new relationships with Indigenous peoples, businesses and communities. We consult with Supply Nation to further develop our supply chain. Two examples of partnerships achieved were with PCYC Blackwater and Aboriginal Employment Strategy (AES) for Indigenous workforce employment opportunities.
Downer continued to build Indigenous engagement awareness and capability in our people through the launch of our Indigenous Cultural Awareness Training for Leaders program. The program is delivered via an eLearn and is completed by employees at Supervisor level and above. This builds on the existing knowledge and cultural competence of Downer's leaders to understand the history, cultural norms and protocols of Aboriginal and Torres Strait Islander peoples. Through this, our leaders will be able to better support and manage our Indigenous workforce and engage with Indigenous organisations and communities.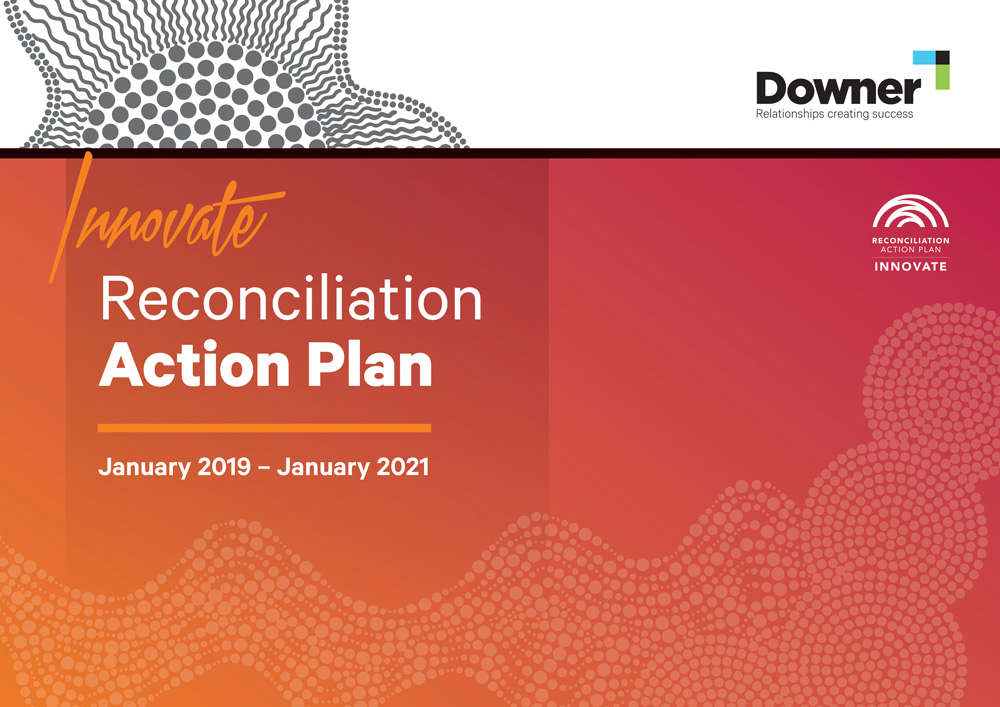 Māori comprise 24 per cent of our 12,000 strong workforce in New Zealand. Our Māori culture and development programs are highly visible demonstrations of Downer's genuine commitment to supporting cultural diversity.
Downer's New Zealand Division has implemented a key strategic initiative to embrace our Aotearoa heritage and culture and to integrate aspects of Te Reo (Māori language) and tikanga (Māori customs and traditions) into our daily interactions with our people, customers and business partners.
This cultural competence initiative has specific goals to:
Support greater diversity and inclusion through embracing diverse cultures
Recognise that our large government customer base has requirements to work in partnership with Māori, and increasing our capability will enhance our ability to work alongside them
Enhance our established relationships with Iwi (Māori tribe) developed through existing employment and development programs.
Downer's Māori Leadership Development program, Te Ara Whanake, has been a key initiative to help attract and retain Māori in a tight labour market. The program has proven highly successful among our people, with 197 participants completing it. Through Te Ara Whanake, participants have strengthened their Māori identity and been empowered to role model this, both inside the organisation and in their communities. The success of this multiple award-winning program has provided the catalyst for broader culturally-focused programs within New Zealand. For example, we now use Mihi (Māori greeting) to open meetings, Te Reo is becoming more widely used, and Māori blessings and other cultural practices are becoming part of Downer New Zealand's DNA.
Non-Māori leaders continue to participate in Te Ara Whanake, which gives them a deeper understanding of Māori history, culture and Tikanga. These participants have become active proponents of celebrating cultural diversity within Downer. The demand from non-Māori leaders to take part in this program has resulted in the creation of a new program, Te Ara Māramatanga.