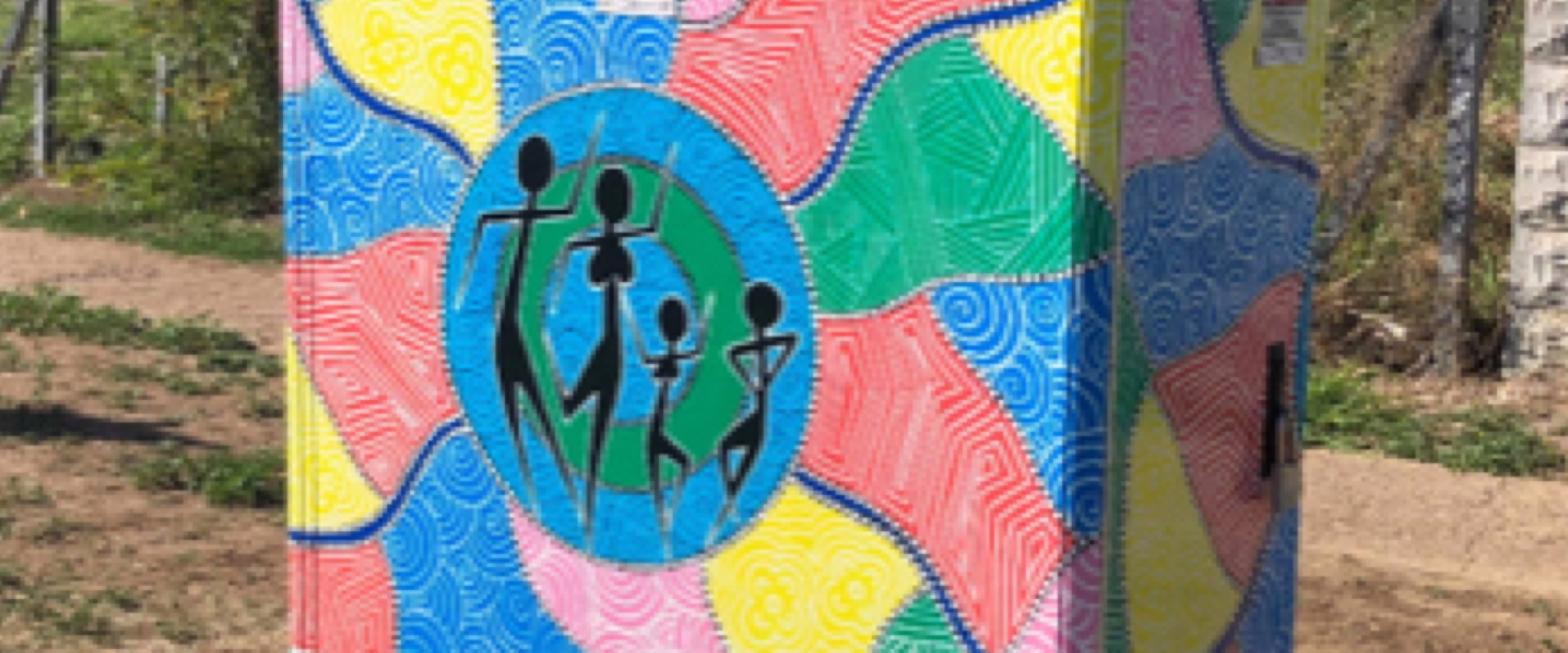 Case study
Downer has partnered with nbn™ and the Moree community to give local Indigenous artists a unique opportunity to showcase their artwork.
We are helping roll out the NBN across Australia, which includes installing the NBN nodes – the green cabinets in local neighbourhoods that connect homes to the NBN.
In Moree, these nodes have served as blank canvases for local artists, whose artworks now wrap around the nodes. The artworks add vibrancy to the streets of Moree and give the talented artists an avenue to display their work.
The project is a great example of different groups partnering for a fantastic result.
"I think this initiative will bring the community and local industry together," Downer's General Manager – Technology and Communications Services, Luke Rowlands, said. "Moree is such a tightknit community – and these artists and the friends of the artists will always be able to look at the infrastructure and say they have been part of it. For us, that is very important – having the local community, nbn™ and Downer all as one team to deliver this is a really important part of the project."
Following the success of the Moree project, we have expanded the initiative, rolling it out in Sydney's Inner West. A series of NBN nodes have been wrapped to create a walk celebrating Australia's Indigenous artists across the suburbs of Erskineville, Alexandria and St Peters.