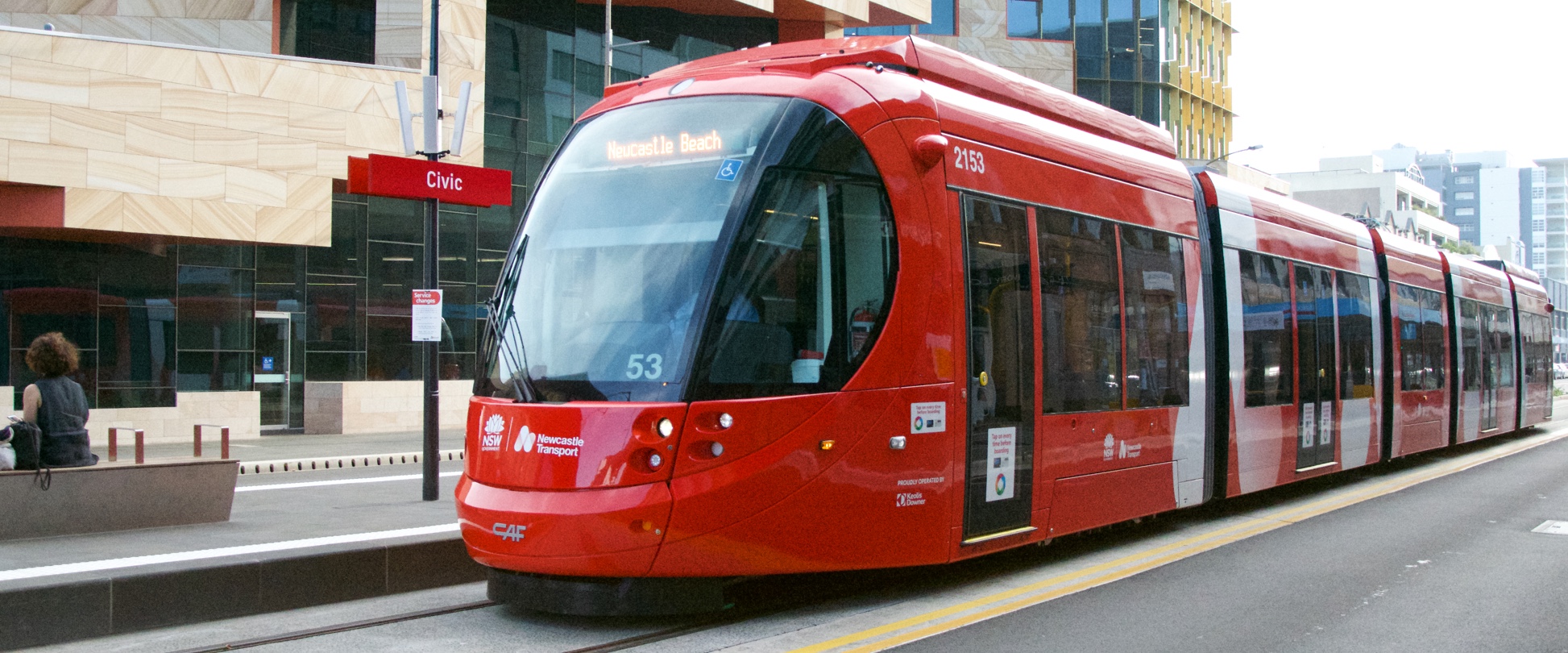 Case study
Excellent result for Newcastle Light Rail
Downer delivered the Newcastle Light Rail (NLR) for Transport for NSW in February 2019. The project was completed on budget, on schedule and featured industry-leading sustainability initiatives.
In May 2019, Newcastle Light Rail received an Infrastructure Sustainability Council of Australia (ISCA) 'Design' rating of Excellent. It is the first light rail project in NSW to achieve a Design rating of Excellent and reinforces Downer's reputation as an industry leader in sustainability. This is the latest in a number of our projects to gain an ISCA rating, including the Melbourne Cricket Club's Yarra Park Water Recycling Facility, the Whitsunday Wastewater Treatment Plant Upgrade and the Ararat Wind Farm.
ISCA's Infrastructure Sustainability (IS) rating scheme is Australia and New Zealand's only comprehensive rating system for evaluating sustainability across the planning, design, construction and operational phases of infrastructure programs, projects, networks and assets.
Key initiatives that contributed to NLR achieving the Excellent rating include:
Opening up the old rail corridor for green spaces, future redevelopment and transforming the old Newcastle Station as an area for new businesses and social events
Design and delivery of the first end-to-end catenary-free light rail system in Australia, saving approximately 157 tonnes of steel and aluminium and over 700m3 of concrete
Installing a vehicle washdown system that uses 15 per cent of the water of conventional systems
Material reduction and reuse opportunities that resulted in a 21 per cent reduction in greenhouse gases
25 per cent of electricity for the main site compound from purchased green energy
Extensive community engagement to maximise the public's light rail use
Commissioning of a large mural depicting a local Aboriginal woman and child to enhance the cultural and intangible value of the project
More than 500 trees replanted in local rehabilitation areas.
"Credit also needs to go to our project partners, who contributed to us achieving this rating," Environment and Sustainability Manager – Transport and Infrastructure, Ross Brookshaw, said.
"We hope other projects will learn from and build on this approach and lessons learned to continue to set the bar higher for future projects."
This initiative demonstrates Downer's contribution to achieve the following Sustainable Development Goals: #11 Sustainable Cities and Communities; #13 Climate Action