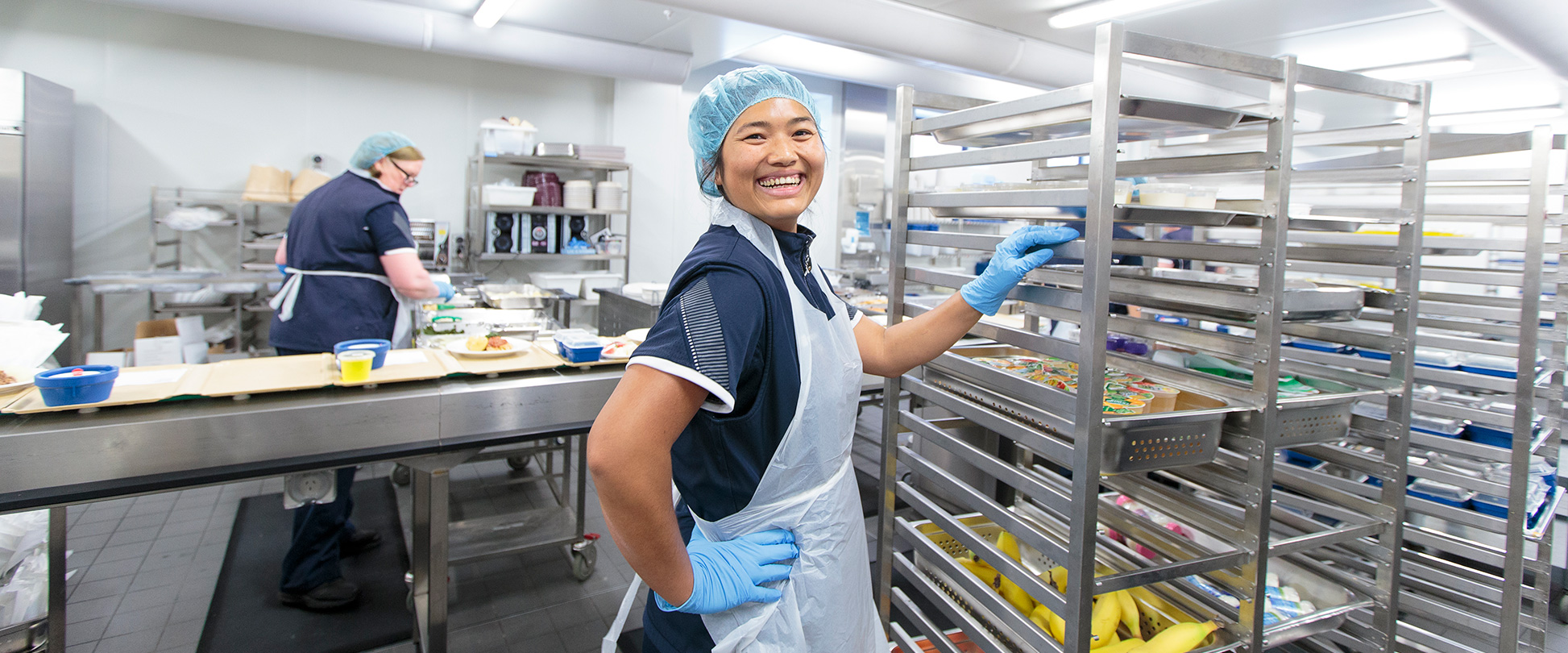 Case study
Bendigo Hospital's refugee employment program
Like many asylum seekers living in Australia, all that Sri Lankan Tamil refugee Siva Ratthinam wanted was an employment opportunity.
But he found that opportunity difficult to find.
Refugees often face additional obstacles to employment, including language barriers and lack of local work experience. Downer understands these difficulties, and aims to ensure refugees have equal access to work and are free from discrimination.
Our Spotless Division was one of the first businesses to sign up to the Migration Council Australia's Friendly Nation Initiative (FNI) and in FY18 delivered a successful refugee employment pilot program that placed 32 refugees in roles at the new Royal Adelaide Hospital.
Since then, other Downer teams have investigated opportunities to implement refugee employee programs.
In FY19 Spotless' Food Services team at Bendigo Hospital partnered with local organisation Loddon Campaspe Multicultural Services (LCMS) to offer avenues of employment to refugees living around the region.
"We put on three refugees in our first round of recruitment and it has evolved from there, " said Spotless' Food Services Manager at Bendigo Hospital, James Reade, who initiated the partnership.
"We currently have eight refugees working with us. They're an integral part of the team and play a very important role in providing close to 50,000 meals a month to patients. And we have found them all to be very happy and very hard working. "
Siva is one of those eight, working as a Food Services Assistant. He started out as a casual in December 2018 and has performed so well he has since been made a full-time member of the team.
"What can I say about Siva? He is probably one of the biggest legends I have ever met, " James said. "He has had a very tough life, but you would never know it. He bounces into work every day and has an incredible work ethic.
"He is very good at his job and has been great for the culture of the team. He rolls up his sleeves, gets things done and is a great team player. He epitomises the perfect employee.
"He has grown a lot in confidence during his time here. English was one of his barriers when he first started, but his English has improved immensely and he is now also studying English at TAFE."
At Bendigo's inaugural Refugee Week Business and Employee Recognition Awards in May, Spotless and Siva were both nominated for awards.
"Having a good reliable job and working with nice people is very important to me," Siva said. "My job with Spotless is great."
But Siva (pictured on the People home page) isn't the only success story from Spotless' partnership with LCMS.
Hsa Ree is a Food Services Assistant who moved to Bendigo from Burma when she was pregnant and gave birth to her children at Bendigo Hospital… and now works there alongside Siva and the Spotless team.
"I came to work at the hospital through a multicultural employment program, and I feel so lucky to be here," Hsa (pictured above) said. "This job has taught me so much."
On the back of the success of the Food Services Team's initiative, the partnership with LCMS has been expanded to other parts of Spotless' contract at Bendigo Hospital.
"It is absolutely amazing to work with the Spotless team in Bendigo who really care! They care enough about the diverse community they are in by providing a safe and healthy working environment. Kudos!" LCMS Employment Coordinator, Sylvia Phan, said.
This initiative demonstrates Downer's contribution to achieve the following Sustainable Development Goal: #8 Decent work and economic growth