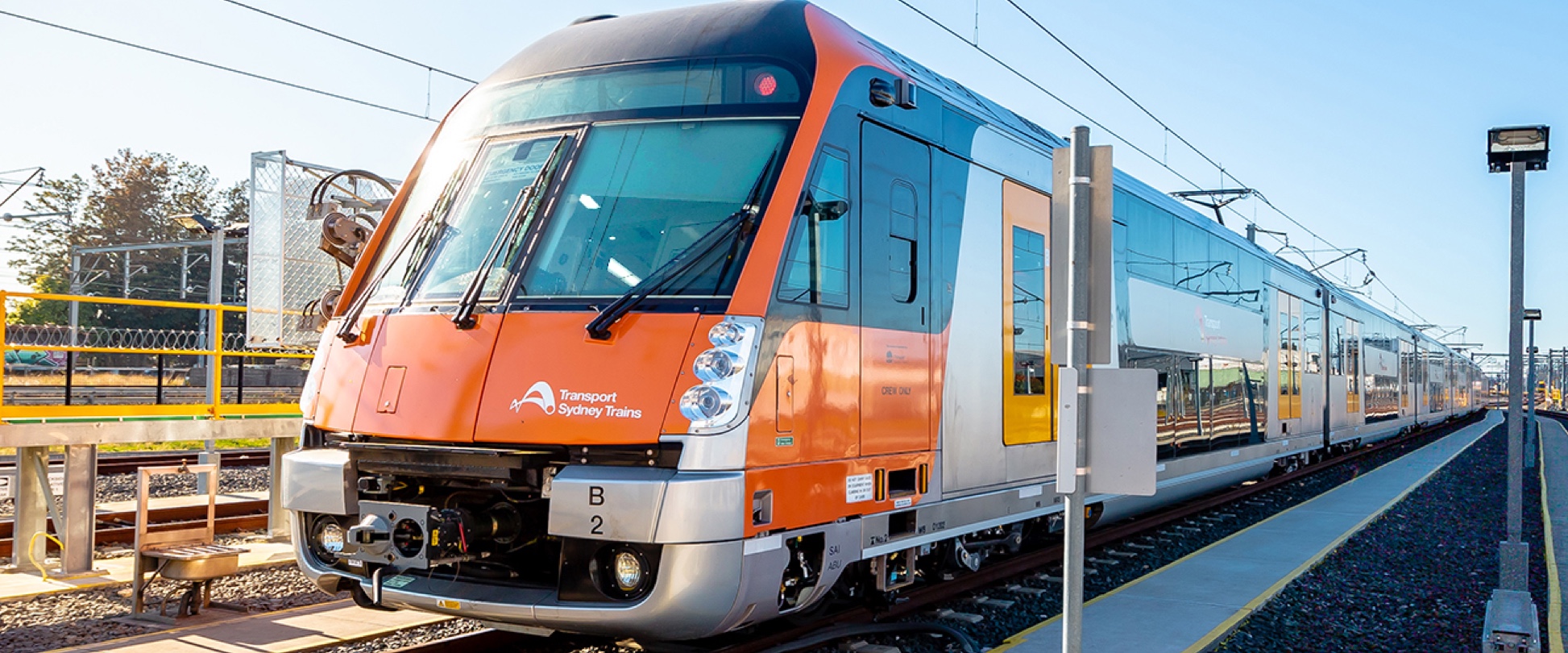 Case study
Pioneering rolling stock lifecycle transparency in Australia
The first of the Waratah Series 2 trains rolled onto the Sydney network in September 2018 – and we can already chart their environmental footprint in the year 2048.
In delivering the Waratah Series 2 trains for Transport for NSW, Downer produced an Environmental Product Declaration (EPD) for the train sets that can foresee the fleet's environmental impact at the end of a 30-year lifecycle.
An EPD is an independent framework for businesses to provide transparent, science-based data about the environmental performance and lifecycle of their products.
Our rolling stock EPD for Waratah Series 2 is the first EPD produced in Australia – and the southern hemisphere – for vehicle and transport equipment, setting a new benchmark in lifecycle analysis and impacts of rolling stock.
"This EPD provides the full carbon impact of the train across a 30-year lifecycle," Downer's Environment and Sustainability Manager, Ellese O'Sullivan, said.
"It covers all of the components, parts, raw materials and energy impacts that went into the trains' manufacture. It also tracks the energy impacts of their transportation – moving the trains from China through to our facility at Cardiff and then onto the network to the Auburn Maintenance Centre, as well as charting the full carbon impact of their operation on the network and maintenance of the train sets through their lifecycle right through to final disassembly at the train sets' end of life."
The data in the EPD can also be used to forecast the future environmental impact of the trains throughout their lifecycle and beyond.
"It also informs on what to do with the train sets at the end of lifecycle – what components, parts and materials are salvageable – providing a full circular economy to end-stage and decommissioning," Ellese said.
It is anticipated with current reuse options that 95.4 per cent of these trains will be recoverable and as technology and reuse potential improves we anticipate that this will only increase.
This initiative demonstrates Downer's contribution to achieve the following Sustainable Development Goals: #11 Sustainable Cities and Communities; #12 Responsible consumption and production; #13 Climate Action