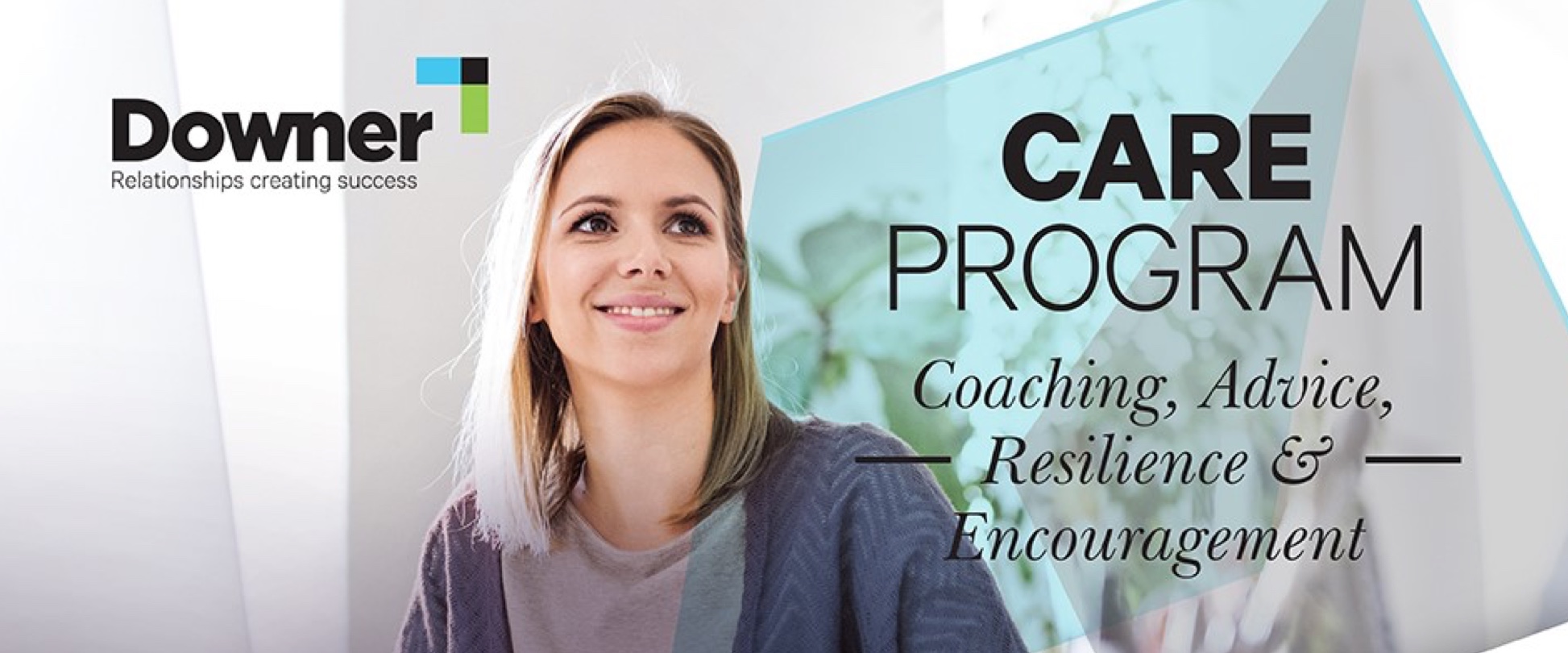 Case study
Downer CAREs
Downer is committed to supporting our people through life's challenges.
In 2018, Downer undertook a rigorous selection process to choose a new Employee Assistance Program (EAP) provider that would offer the broadest and best possible support to our people.
On 1 March 2019, we announced Assure Programs will deliver our EAP services in Australia.
The program, called 'CARE' (Courage. Advice. Resilience. Encouragement), is a support service designed to meet the ever-changing needs of our people and their families.
"This is an important change," Group Head of Human Resources and Industrial Relations, Steve Schofield, said. "Assure Programs is committed to delivering a superior EAP service and has an extensive service offering."
Downer's new EAP service includes:
Confidential counselling
Assistance with issues of addiction, including drugs, alcohol and gambling
Support for managers
Coaching – assistance in setting and achieving goals within the workplace and personal life
Financial coaching and support
Nutritional support programs
Legal advice.
For the first time, Downer also offers a dedicated service for our Indigenous employees. The I-CARE program is also provided by Assure Programs, and has a dedicated phone number which is answered by an Indigenous councillor.
A Downer employee who has accessed the CARE program said: "I'd noticed my teenage daughter struggling to deal with some of life's challenges and felt at a loss to help her because her issues were so different to the ones I faced as a teenager. I reached out to CARE and spoke to a person over the phone, who suggested we work with a psychologist who specialises in teenagers. Since working with the therapist, my daughter now has strategies she can use to navigate the social situations and she is working on mindfulness and how to keep anxiety at bay."