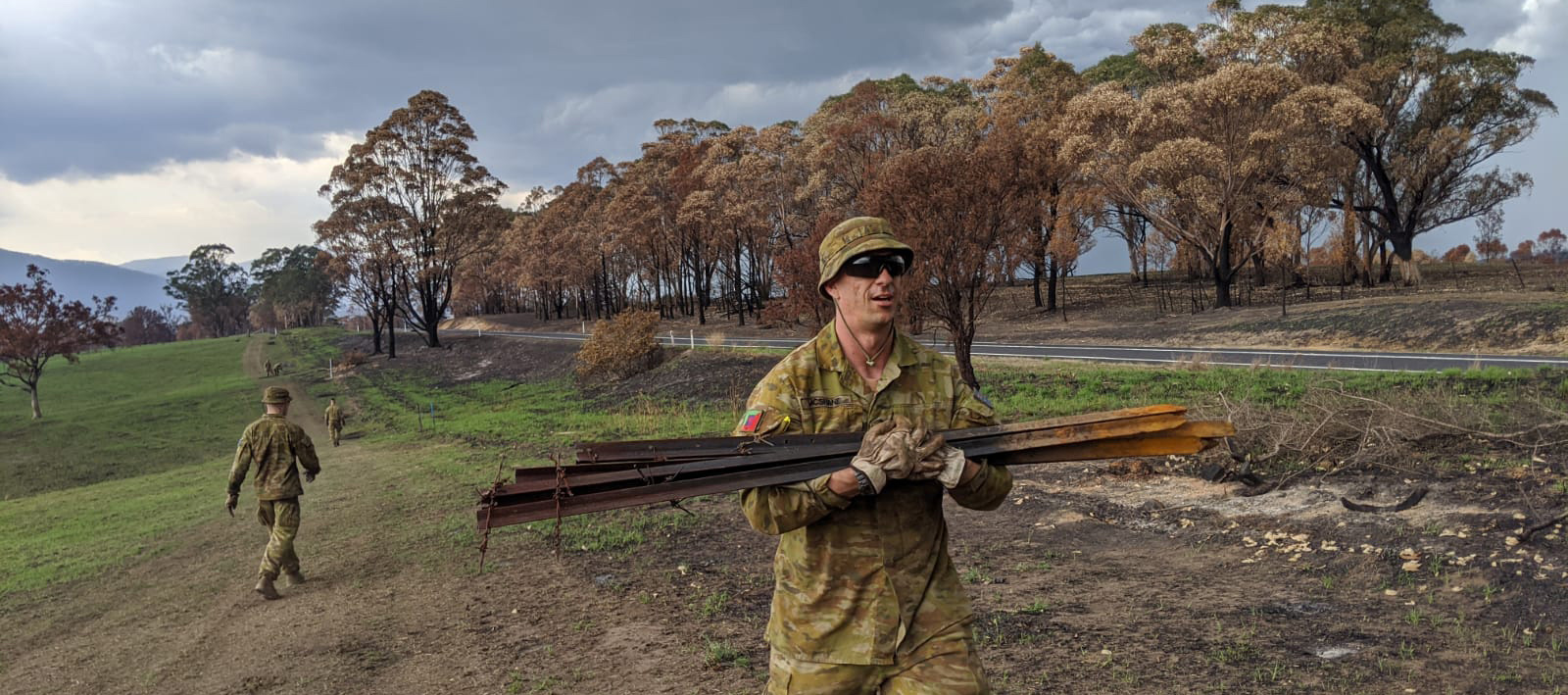 Case study
Battling the bushfires
Downer's Treasury Risk Manager, Gavin Ewer, knows all too well about the pain and fear bushfires cause.
Gavin's family was affected by the 1994 bushfires that tore through Sydney's Sutherland Shire. It is a painful memory – and one that inspired Gavin to join his local Rural Fire Service (RFS) brigade.
As Australia was ravaged by the country's worst-ever bushfire crisis last summer, Downer and many of our people like Gavin were actively involved in helping communities affected by the crisis. A number of our people volunteered in various capacities, including as firefighters with the RFS or Army Reserve.
Gavin spent the majority of his Christmas holiday break helping battle fires in the NSW South Coast and Southern Highlands regions.
"(The RFS) operates on a fully volunteer basis, so I make myself available any time I'm not at the office – which is from around 7:00pm until 6:00am, on weekends and when I'm on leave," said Gavin (pictured, below).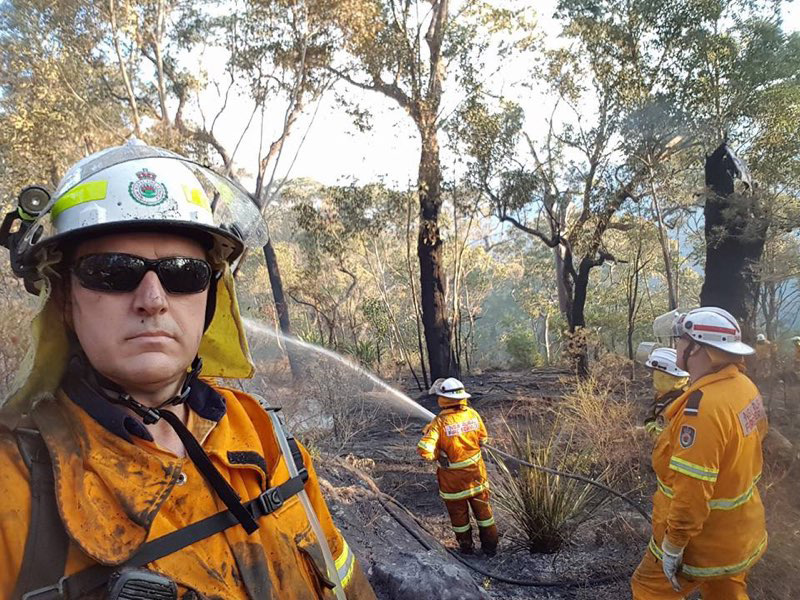 "Downer has been really good – there have been times during that catastrophic fire event when I was lucky to be able to work from home, or work from the station. I could sit in the station and do the work that needed to be done, and then say, 'I am not contactable now, because I am out (fighting bushfires)'.
"There's also been times when I have received a call in the middle of the night (from the RFS). Generally, when you are at an active fire like that, you're looking at a minimum 12-hour shift, so I'm not going to make it back to work the following day. In these cases, Downer has been great in allowing me to take time off."
Meanwhile, Ryan McShane (pictured, above), a draftsperson for Downer's Asset Services business, spent the entire month of January on the ground on the NSW South Coast as part of the recovery effort.
An Army Reservist from the 5th Engineer Regiment of the Australian Defence Force (ADF), Ryan was called out as part of Operation Bushfire Assist to provide civil aid, humanitarian assistance and disaster relief to local communities.
Working in communities including Bega, Cobargo and Nerrigundah, the mammoth task involved clearing trees off roads, rebuilding fences and supporting locals to get back on their feet.
It was a long time away from home for Ryan, who left his wife and young daughter, Yvaine, behind in Newcastle, but he's proud to have been able to participate in the recovery effort with the support of the ADF and Downer.
"When the nation's in need you just want to go and assist in any way, shape or form. It's good to be in that sort of organisation where we're able to go and help communities in need," he said.
"Downer was really good about it. My manager was aware there was every possibility that I wouldn't be in at some stage for an unknown period of time. And when the Governor General signed the call out, everyone had to go. The guys here all understood, and it's been a very easy process in that regard."