Our approach
Downer actively supports the communities in which we operate, through good times and bad.
We aim to foster and maintain enduring relationships based on trust, which is reflected in our operating philosophy, 'Relationships creating success'.
We understand the significant and lasting socio-economic benefits our presence in the community can bring. We honour the responsibility that comes with that by implementing a range of strategies focusing on social responsibility, local and Indigenous employment, cultural heritage management and stakeholder engagement.
We understand the importance of supporting our communities when they need it most. Relationships are forged and trust is built during times of stress and Downer has stood by our communities through the extraordinary events of 2020.
These events will have long-lasting effects on our communities and Dower will continue to support them as they rebuild.
Our performance
In our 2019 Sustainability Report, Downer committed to continue reviewing our sponsorships and partnerships. We set the following community targets and objectives for FY20:
Target/objective
Result
Reference
Develop a campaign to use our partnership with the Māori All Blacks, Black Ferns and Black Fern Sevens rugby union teams to build our brand and engage our people and communities in our focus on diversity and inclusion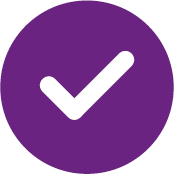 Work with our Indigenous partners to increase the value of these business relationships. This included:
Growing our partnership with Bama Services
Working with Waanyi Enterprises to build on our partnership and develop and deliver new programs and initiatives to benefit the Waanyi people.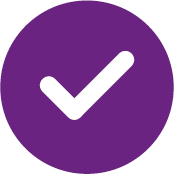 Continue to utilise the projects we deliver in a way that adds value to our communities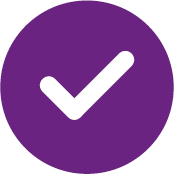 Increase employee involvement in community activities and partnerships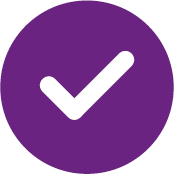 Australian bushfire crisis
When a number of communities in which we operate were devastated by the Australian bushfire crisis during the summer of 2019-20, Downer and our people provided support in many ways.
Some of our people volunteered to help in varying capacities, including as firefighters and Army Reservists.
We worked closely with State and Local Governments to provide important response, recovery and rebuilding services including road maintenance, tree removal, hazard identification and repairs, traffic management, emergency traffic control and the maintenance of power generators.
We assisted with the evacuation of residents and holidaymakers from the Victorian beachside town of Mallacoota. With roads in and out of the popular tourist spot blocked, the largest civilian maritime evacuation in Australia's history was required. Members of our Utilities team worked closely with the Australia Defence Force to provide power to Mallacoota Airport, which enabled the ADF to conduct night flights once the initial smoke cleared.
In South Australia, Spotless' Laundries business collected, washed and returned over 300 kilograms of linen each day for the Adelaide Koala Rescue (AKR) service to aid the recovery of burnt and injured koalas. AKR is a volunteer-run, not-for-profit charity that operates a free 24/7 koala rescue service. They were inundated by injured koalas during the bushfire crisis. Up to 100 koalas of all ages needed to have their bedding changed every three to four hours, resulting in a very large volume of soiled linen.
Downer also donated $500,000 to the Business Council of Australia's Community Rebuilding Initiative.
The Community Rebuilding Initiative has been established to build a permanent capability to mobilise and coordinate the business community's response in times of tragedy and to act as an interface with Federal and State authorities and established recovery agencies. It has worked closely with the National Bushfire Recovery Agency to provide a range of services, reconstruction support and financial relief.
A first for New Zealand Rugby Union
In July 2019, Downer signed an agreement with New Zealand Rugby for the 2019/2020 seasons, becoming the first organisation to partner with the Māori All Blacks as well as the Black Ferns and Black Ferns Sevens women's teams. The partnership is founded on a core set of values held by both organisations including: the celebration of diversity; inclusion of all cultures, people and gender; investment in high performance; and investment in the mental and physical wellbeing of our people.
The partnership kicked off on 20 July 2019, with Downer supporting the Māori All Blacks in their 26-17 win over Fiji at Rotorua International Stadium.
The sponsorship is a cornerstone of our diversity and inclusion initiatives in New Zealand, with players from each of the three teams helping us launch our Own Different diversity campaign by recording messages about how their difference contributes to a high performance team.
Corporate Social Responsibility
Wall of Hands
Proud supporter of the Australian Literacy & Numeracy Foundation's (ALNF) annual fundraising initiative since 2013. The ALNF works with Indigenous communities and is dedicated to raising language, literacy and numeracy standards in Australia. Additionally, in 2020, Downer employees supported ALNF's Story Time campaign to build an online video library of people reading story books for young children to enjoy during COVID-19.
Wandering Warriors
Supporting the Australian Special Air Service Association to provide mentoring, education, coaching and employment opportunities to veterans through their transition from military to civilian life.
Genesis Youth Trust
Downer has supported the Genesis Youth Trust for many years, helping to reduce the levels of youth-offending in the wider Auckland region by working with at-risk youth to transform their lives and engage in local communities.
Role Models and Leaders Australia and Clontarf Foundation
Spotless supports programs to develop and empower young Aboriginal men and women through sport, leadership, education and employment.
Alannah and Madeline Foundation
Spotless has purchased eSmart Digital licences for schools in States where we have a Public Private Partnership.
Sporting Partnerships
Sunshine Coast Lightning netball team
Downer has been the Major Partner of Sunshine Coast Lightning since the team's inception in 2017. The team is based at the Sunshine Coast, Queensland, and is one of eight professional teams competing in Suncorp Super Netball, Australia's national women's netball competition. The Lightning won the Grand Final in 2017 to claim the inaugural Suncorp Super Netball title, then won its second successive championship in 2018. In 2019, the Lightning narrowly missed out on a three-peat, losing in the Grand Final.
2019 Rugby League World Cup 9s
Downer was naming rights sponsor of the RLWC9s tournament. This continued our support for rugby league, having been naming rights sponsor of the NRL Auckland Nines in 2016 and 2017, as well as the World Club Challenge in 2018.
Williamstown Football Club
Ground sponsor and community partner to enhance the contribution to the Hobson's Bay community through local sporting clubs, schools, community groups and charities.
New Zealand Rugby Union
Downer is partnering with the New Zealand Black Ferns and Black Ferns Sevens women's teams and Māori All Blacks rugby union sides for the 2019/2020 seasons.
Tour of New Zealand
Downer has sponsored the bi-annual cycling tour of New Zealand since 2015. The Tour of New Zealand has raised hundreds of thousands of dollars for charitable organisations across the country. Downer's support for the Tour includes route planning and traffic management to ensure the hundreds of participants are kept safe. In addition, our people and customers take part in the Tour and help to raise awareness for a select group of charities.
New Zealand Masters Games
Downer is proud to sponsor the New Zealand Masters Games, held every second year in Whanganui. The Downer New Zealand Masters Games is a key event for the local community, with a focus on active lifestyles and participation for the whole community.
Downer takes Rugby League World Cup 9s to western Sydney
Strategic partnerships
AKL Paths – Downer and Auckland Council established a partnership in 2015 to focus on strategic commercial and social outcomes to help achieve the Auckland Long-Term Plan and the Mayoral Vision for Auckland. Through this relationship, Downer has been developing a digital product that uses location intelligence coupled with Auckland Council's data to help Aucklanders discover over 200 local walking and cycling paths across the region. AKL Paths improves the health and wellbeing of users by highlighting parks, streets and beaches across Auckland and providing useful information to users including a map, path duration and location of facilities such as playgrounds, libraries, public toilets, basketball courts and pools.
Read more
Commercial partnerships
Waanyi Downer Joint Venture (WDJV)

– A 50:50 partnership between Waanyi Enterprises, representing local Traditional Owners, and Downer. It is the first equitable 50:50 mining services joint venture formed between a corporation and a local Aboriginal community-based organisation. The WDJV has provided care and maintenance and rehabilitation services at the Century Mine near Mt Isa in Queensland since July 2016. In September 2018 the WDJV was awarded a life of mine contract by New Century Resources Ltd to provide services for the mining of the East Fault Block and South Block Resources.
Read more
Bama Services

– Downer has partnered with this leading Indigenous business on a range of initiatives since 2014. The partnership has already delivered $10 million worth of major infrastructure on the Peninsula Development Road in Cape York. In April 2020, the partnership secured another package of works for an 11.2 kilometre road upgrade from Kennedy River to Rocky Creek, north of Laura on the Cape York Peninsula. The works carried out will comprise earthworks, drainage including installation of 11 culverts, subgrades and treatments, embankments, roadworks preparation, seal coating and road furniture. The Downer-Bama partnership will improve the accessibility, safety and reliability of transport infrastructure for the local community. But the partnership goes beyond that. It is also about Downer developing skills, capability and experience in the local Aboriginal and Torres Strait Islander workforce, leading to a greater sense of empowerment and broader employment opportunities.
Our Communities response to COVID-19
Read more
Our communities need our support more than ever during times of crisis.
As the COVID-19 situation unfolded, Downer was focused on minimising the impact of the pandemic on our operations and supporting our people through the worrying and uncertain time. But we never lost sight of the fact our communities were suffering as well, and needed our support.
At the beginning of the outbreak, it was determined that Aboriginal communities were particularly vulnerable to COVID-19.
The Waanyi Downer Joint Venture was quick to reach out to community leaders across the Lower Gulf region in Queensland to see how they could lend a hand.
COVID-19 response kits (pictured above) were built, which contained essential hygiene and cleaning supplies such as hand sanitiser, anti-bacterial wipes, face masks, cleaning spray and thermometers. The kits were dispatched to Gidgee Healing in Mt Isa, with final destinations including Burketown, Doomadgee, Mornington Island and Normanton.
We were also able to use our assets and services to help those in need.
Our Keolis Downer joint venture adapted their on-demand bus services on Sydney's Northern Beaches and Mt Barker region in Adelaide to help get elderly residents to the shops for supplies and to do other essential travel when social distancing measures and stay-at-home edicts were in place. In Perth, volunteers from our Path Transit bus network helped transfer crews and passengers from cruise ships that were stranded after being refused entry to other ports. Many of the passengers were elderly and scared – and their emotions overflowed as they were greeted by our volunteers.
We also worked with our partners on innovative initiatives to help them achieve their own goals.
Due to the social distancing measures in place to stop the spread of the virus, the Australian Literacy and Numeracy Foundation could not operate as they normally would during the pandemic. But they adapted quickly to ensure they could continue delivering
their valuable services to children across Australia. One of their new initiatives was the free online Story Time project, which gives children around the nation the opportunity to enjoy the magic of storytelling, regardless of the social distancing restrictions they face. Downer employees were keen to help build up ALNF's online video library, with a number of our team taking time out to record themselves reading a children's book, which we sent to ALNF to share with children across Australia.
Even in the course of their daily work routine, our people kept their communities front-of-mind and tried to offer support in any way they could. Small gestures to brighten people's day during lockdown made a big difference.
Gareth Husband works for Downer's metering services business, Skilltech, reading meters for our customer, Multinet Gas, in Victoria. Knowing the impact COVID-19 was having on his local community, and being made aware of a family in self-isolation, Gareth decided to cheer them up. A video of Gareth breaking into a spontaneous version of Monty Python's 'Always Look on the Bright Side of Life' went viral after the appreciative family posted it to the Kindness Pandemic Facebook page, which is dedicated to spreading happiness during COVID-19. The customer added the caption: "This guy just came to check our gas meter. He wanted to make sure we were all doing okay, so he sang us a happy song. All in the spirit of kindness and community." From there, the video was picked up by mainstream media, shining a light on Gareth's musical talents and, most importantly, community mindedness.
We are proud to support our communities through thick and thin. From distributing COVID-19 kits to protect vulnerable communities, to small touches like a song to remind people to remain upbeat during difficult times, the pandemic highlighted Downer's culture that encourages our people to support the communities we are part of.
Unused MCG food and drinks help those in need
Read more
We will continue to review our sponsorships and partnerships to ensure all initiatives are aligned to our Purpose, Promise and Pillars and deliver value for the communities in which we operate.
The past 12 months have demonstrated the need for flexibility in our community investment strategy to allow us to adapt to unexpected circumstances.
The Australian bushfires are an example of how Downer moved quickly to support an urgent need in our communities by donating $500,000 to the Business Council of Australia's Community Rebuilding Initiative.
We will continue to develop flexible community investment strategies to ensure we can support our communities when they need it most. We will also continue to work with our commercial partners to increase the value of these business relationships.
From 2014 to 2019, Downer formed a successful partnership with leading Indigenous organisation Bama Services, to deliver projects in northern Australia. In FY20, we strengthened this partnership by forming the Bama Downer Joint Venture, which secured the Kennedy
River to Rocky Creek. We will also keep working with Waanyi Enterprises to build our partnerships and deliver new training programs and initiatives to benefit the Waanyi people.
A key commitment made in Downer's 2019 Sustainability Report was to increase employee involvement in community activities and partnerships. In FY19, our New Zealand team ran a pilot program for their Volunteer Leave initiative, which encourages teams to participate in community engagement activities. Following the success of this pilot, Downer expanded the program across New Zealand in FY20.
As well as New Zealand's Volunteer Leave program, our people supported our communities in a number of ways this year, including assisting towns devastated by the Australian bushfire crisis, and volunteering to take part in ALNF's Story Time campaign. We will continue to look for opportunities that allow our people to be involved in unique initiatives that support our communities.
Emerging issues and market trends