For Downer to deliver the best possible outcomes for our customers and communities, we need a workforce that is diverse, capable and engaged.
Supporting the wellbeing of our people and promoting an inclusive and diverse culture are vital to maintaining a competitive advantage and ensuring our success into the future.
We strive for inclusiveness for our diverse workforce of 52,000 people and aim to build a flexible work environment where our people are fulfilled and challenged.
It's Downer's people who deliver our services, build trusted relationships with our customers and enhance Downer's reputation as industry leaders. We are committed to investing in them.
Just as we aim to improve our customers' assets and the communities in which we operate, we also aim to improve our people and offer them rich career development opportunities. We do this by ensuring they have the right skills, are provided opportunities to develop new capabilities, and are surrounded by a healthy workplace culture that is collaborative and supportive.
We are committed to empowering our people to find innovative, safer and more efficient ways of working. Our people need to keep up with evolving technology and customer preferences and we support them with effective and innovative training to help build the right skills for future success.
We provide competitive remuneration and employee benefits to reward our people for their proficiency and dedication to delivering our business strategy and sustaining our long-term success. Our remuneration approach is intended to motivate our people to embrace Downer's Purpose, Promise and Pillars, while also ensuring we promote gender pay equity practices.
Government spend remains healthy within the sectors Downer operates in, which continues to stretch the already limited skilled labour talent pool. This fact, combined with Downer's large workforce, increases the importance of providing an inclusive workplace that not only attracts a skilled workforce but also recognises and retains this talent long-term.
Our performance
Downer committed to achieving the following people targets and objectives in FY20:
Target/objective
Result
Reference
Strengthening our talent retention and attraction strategies, including broadening Downer's flexible working arrangements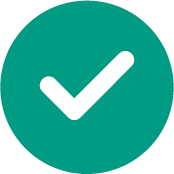 Increasing the engagement and progress scores in our annual Employee Engagement Survey
N/A
Improving our gender diversity balance by increasing female participation in the workforce and providing opportunities for women in leadership roles aligned to the new 2020 gender targets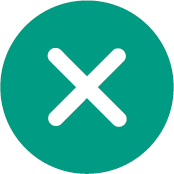 Enhancing our cultural development programs, inclusive of strengthening our Joint Venture relationships, increasing our Indigenous procurement spend and continuing to action our Innovate Reconciliation Action Plan (RAP)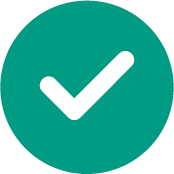 Continuing to increase our pipeline of talent through diversity initiatives, like the expansion of our Graduate and Apprentice programs.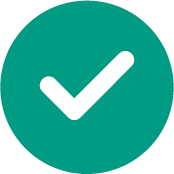 The performance information in this section includes Downer, its contractors and Downer employees involved in unincorporated joint ventures in the following business lines: Australian Operations, Spotless and New Zealand including Hawkins.
Downer employs approximately 51,000 people across Australia and New Zealand, plus fewer than 1,000 people across other international markets. 53 per cent of our workforce is covered by collective agreements across the Australian and New Zealand markets. Our people have the right to freedom of association and collective bargaining and we maintain constructive relationships with multiple unions that participate in the sectors we operate in.
By employment contract, 53 per cent of our workforce is permanent, with 47 per cent contingent workers.
Despite the unexpected impacts of COVID-19 and Australia's bushfires, a number of key objectives were delivered in 2020 including:
Launching Indigenous Cultural Awareness Training (ICAT) to all supervisors and above
Focusing on selected Indigenous partnerships, such as with Bama Services
Becoming a Workplace Gender Equity Agency (WGEA) pay ambassador
Adding R U OK? Day and Harmony Day to Downer's Groupwide events of significance. Other events include International Women's Day, NAIDOC Week, National Reconciliation Week, Matariki and Te Wiki o te Reo Māori (Māori Language Week)
Embedding Downer's Graduate Program across the company (the program was listed 44th in The Australian Financial Review's list of top 100 programs).
Indigenous procurement supplier agreements increased from 85 in 2019 to 103 in 2020, improving overall spend within Downer's Australian Operations, as below:
Year
Spend
Increase from
previous year
2018
$17,406,211
Not available
2019
$24,565,300
41.12%
2020
$47,313,233
92.60%
Talent retention and attraction of skilled employees
Downer understands the importance of being recognised as an employer of choice. This is validated by our materiality assessment, which ranked 'Talent attraction and retention' in Downer's top five material issues.
Supporting our people to succeed
Diversity and inclusion
We believe all our people should have the opportunity to thrive and fulfil their potential in an inclusive and diverse workplace.
The overarching Diversity and Inclusion (D&I) strategy is to foster an inclusive culture. We aim for a workforce where everybody owns and celebrates their differences, because these differences in viewpoints and critical thinking are what allow our business to continue to innovate.
Our large government customer base is also fully committed to cultural inclusion, with many of our projects reporting diversity data on a quarterly basis to customers for governmental reports.
We employ, develop and promote people based on merit. Our practices, processes and systems are developed to empower equitable and fair treatment. We do not tolerate any form of unlawful discrimination, harassment or bullying, and our employees are trained to recognise and mitigate potential bias towards any employee.
At Downer, we believe in equal pay for work of equal value and closing the gender pay gap. To help address gender pay disparities within Australia, we have taken steps to reduce potential bias in recruitment and conduct an annual gender pay review, the results of which are reported through the annual Workplace Gender Equality Agency (WGEA) report.
Generational diversity
Downer's Graduate program has been the cornerstone of our generational diversity focus since its inception in 2017. It is a two-year program in which graduates undertake rotations and gain experience across the Downer Group.
In FY20, the program continued to grow. It is now embedded in our strategic talent and capability development strategy and has matured in both process and organisational capability.
Gender diversity
Downer's total workforce profile is 35 per cent female and 65 per cent male. As at 30 June 2020, our female employee metrics, including Spotless, were:
Overall, women in management positions remained stable and the recruitment and promotion of talented women will continue to be a focus for the next period to enable progress towards targets. This is reflected in the proposed initiatives to support diversity and inclusion for FY21.
Building physical and social legacies
Evolving our leadership programs
Our People response to COVID-19
Read more
All our people were affected by COVID-19 in one way or another.
This included significant changes to the way we conduct our daily operations, with many people learning to work remotely.
Regrettably, Downer was forced to stand down thousands of employees in its Hospitality business due to the impact of COVID-19 and the fact that neither Downer nor Spotless were able to qualify for the Australian Government's JobKeeper program. We were able to redeploy over 800 of these employees into short-term positions.
Downer established a Hardship Program to provide financial assistance to stood-down Downer and Spotless employees who experienced severe hardship due to the pandemic. The Hardship Program had an initial pool of $3 million, mostly provided through contributions from Senior Executives and Non-executive Directors at both Downer and Spotless. At 30 June 2020, 80 claims had been approved for payments between $1,000 and $1,500.
COVID-19 restrictions prevented the face-to-face delivery of all strategic capability training programs. Downer remains committed to developing our people,
and redesigned these programs to be delivered online. Programs now being delivered online include our leadership suite (LEaD1 and LEaD2), Project Management Fundamentals, Achieving Zero Harm, Mental Health First Aid and Mental Health Foundations.
Downer also increased our focus on mental health support and activities for all our people, in both Australia and New Zealand.
The New Zealand team launched a range of online and social media initiatives including virtual fitness classes, online training and coaching.
A number of People initiatives have been delayed due to the impact of COVID-19, including the 2020 Employee Engagement Survey. Downer is focusing on the safety of its people and legislative compliance and intends to deliver most of the deferred People deliverables in FY21.
Re-skilling and redeploying during the pandemic
Read more
Downer has revised its measurable objectives for FY21, which have been endorsed by the Board and reinforce the company's Diversity and Inclusion strategy.
The revised targets consider Downer's FY20 performance and recognise the Group-wide commitment to increasing the representation of women in the workforce and management positions and increasing representation of Aboriginal and Torres Strait Islander employees.
Downer has also set longer-term measurable objectives, which are:
40%
women in the
workforce by 2023
30%
female representation on Downer Board by 2023
25%
women in
management
positions by 2023
25%
women in Executive positions by 2023
3%
Aboriginal and Torres Strait Islander employees by 2023
To achieve these targets, we aim to implement a wide range of initiatives to support our commitment to diversity and inclusion. These include:
Leveraging our status as an Endorsed Employer with Work180 to utilise its job board for Downer targeted positions
Reviewing and modifying Downer's Mandatory Induction program to ensure our commitment to a diverse and inclusive workforce and working environment is highlighted
Delivering on Downer's WGEA pay equity ambassador commitments
Sharing the learnings and case studies from the COVID-19 flexible work arrangements to foster an environment that welcomes the possibility of permanent flexible work arrangements
Developing capability in our leaders to effectively manage a diverse workforce via a series of manager toolkit guides, including inclusive language, strategies for managing a culturally diverse workforce, and everyday sexism in the workplace
Launching the MentorLoop online Downer mentoring program pilot, ensuring our high-performing women are paired with high-performing leaders to support their development goals. Additionally, we aim to develop and launch a Downer online network to highlight opportunities and promote networking for females, which will be open to all employees
Launching the newly-designed Manager Toolkit for supporting primary carers on parental leave before, during and as part of their return to work
Continuing to make progress on the commitments outlined in Downer's Innovate RAP
Developing five new partnerships with Indigenous businesses and/or communities
Continuing to provide employment opportunities to migrant workers and further building manager capability by providing cultural awareness training
Launching and promoting a Group-wide policy for the Downer Apprentice and Trainee program across the business
Exploring an onboarding program to help manage the transition of ex-Defence personnel into Downer and Spotless employment opportunities.
Helping refugees restart their careers
Emerging issues and market trends