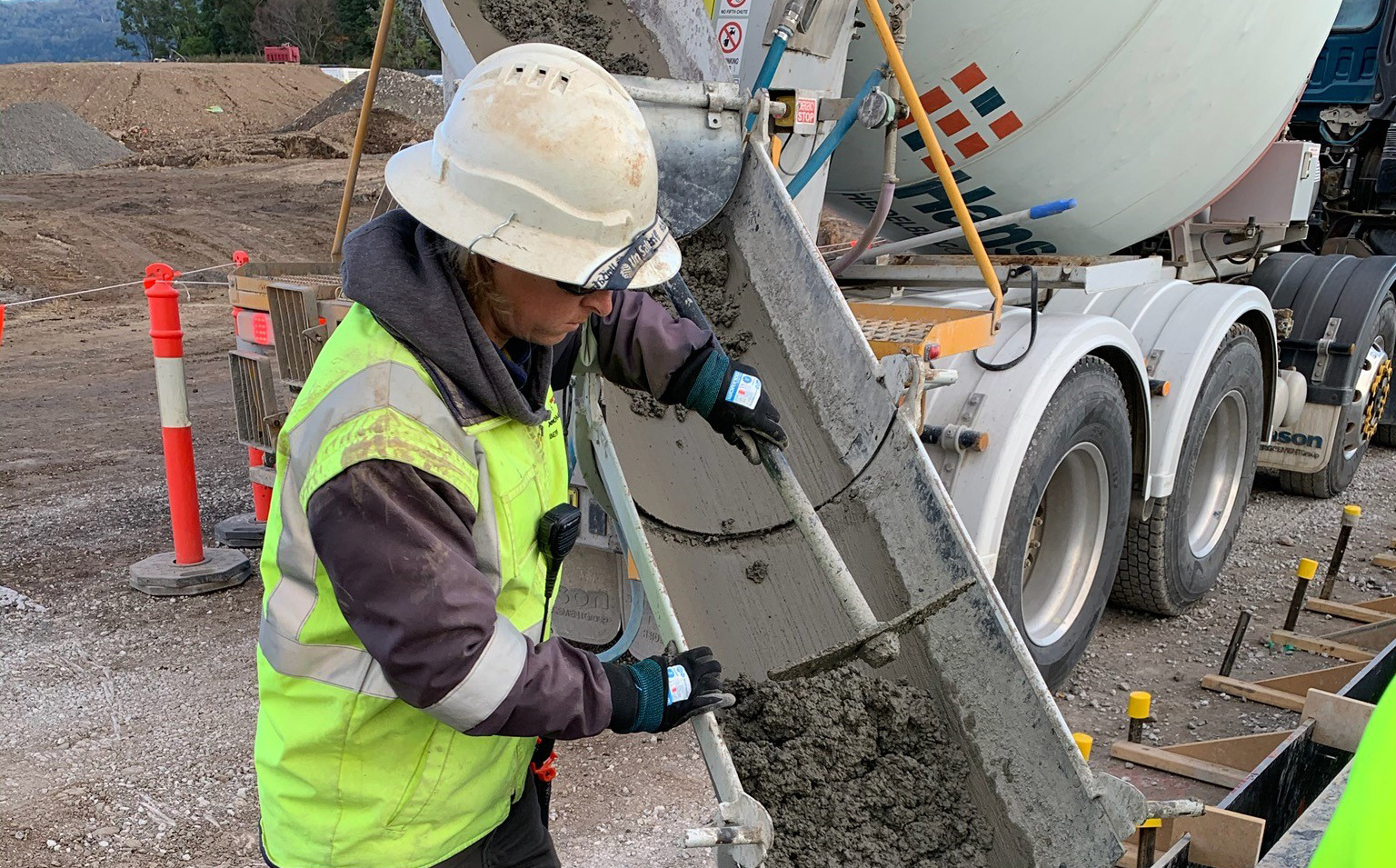 Case study
Building physical and social legacies
The Downer Seymour Whyte Joint Venture (DSWJV) is delivering the Berry to Bomaderry Princes Highway Upgrade in the Shoalhaven Shire in southern NSW.
The Shoalhaven City Council region has the largest population of Indigenous Australians in the country. It also has one of the highest unemployment statistics in the country.
The DSWJV team is taking steps to turn the latter statistic around. They have set ambitious employment and training targets for a range of disadvantaged target groups in the region, and implemented two detailed programs to achieve these goals.
Through the Aboriginal Participation in Construction (APiC) project, the team can report on Aboriginal participation targets and demonstrate a planned approach to Aboriginal participation initiatives, including the employment of Traditional Owners where possible.
Additionally, whenever the team recognises the potential to engage an Aboriginal-owned NSW organisation, they endeavour to create a partnership with the company to further build their service offering and capability. In addition, we have also engaged organisations that deliver employment outcomes for the Indigenous community. To date, the project's spend with Indigenous organisations is over $5.5 million.
In conjunction with the APiC program, the joint venture has also implemented the Infrastructure Skills Legacy Program (ISLP) to deliver jobs and training to upskill five target groups across southern NSW: Learning workers (apprentices/trainees); female workers; Aboriginal or Torres Strait Islander peoples; people under 25 years of age; and long-term unemployed, asylum seekers or refugees.
We are proud to be leading the way in implementing initiatives and processes which are now being mirrored in other projects across the State. These initiatives include:
Providing educational opportunities to employees, including Certificate III in Civil Construction, Certificate IV in Civil Construction (Supervision) and Certificate III in Business Administration
Pre-employment programs offering Certificate II in Civil Construction accreditation to targeted groups including Indigenous, females, long-term unemployed, and unskilled individuals under the age of 25. This program also led to employment for successful individuals
Nationally accredited training programs funded under the Smart and Skilled subsidies. Programs include: Elevated Work Platform, Working Safely at Heights, Confined Space, Load Restraint, Chain of Responsibility, Quick Cut, Roller Operations, First Aid Training, and Emergency Response Training
Other short courses to specifically upskill individuals by way of a fee-for-service approach. Some of the programs funded under a commercial arrangement by the project team include: White and Grey card (B80) training, Blue Book training (for the Environmental team), Safe Steps, Q6 training (Quality Management System), Hazard Identification, Risk Assessment & Control (HIRAC) training
Certificate III in Civil Construction (Plant Operations) program focused on long-term unemployed and Indigenous members of the community. There are 12 participants in the program and they will obtain valuable licences and hands-on experience while obtaining their Cert III. The licences associated with the program include: Skid Steer, Excavator, Backhoe and Roller.
"These programs are making a difference in the local community," Downer's Infrastructure Projects General Manager, NSW, Karl McCarthy, said. "We are proud to be delivering these programs that support disadvantaged people in the region, and will improve their long-term employment opportunities long after the Berry to Bomaderry Upgrade has been completed."
This initiative demonstrates Downer's contribution to achieve the following Sustainable Development Goal: #8 Decent work and economic growth