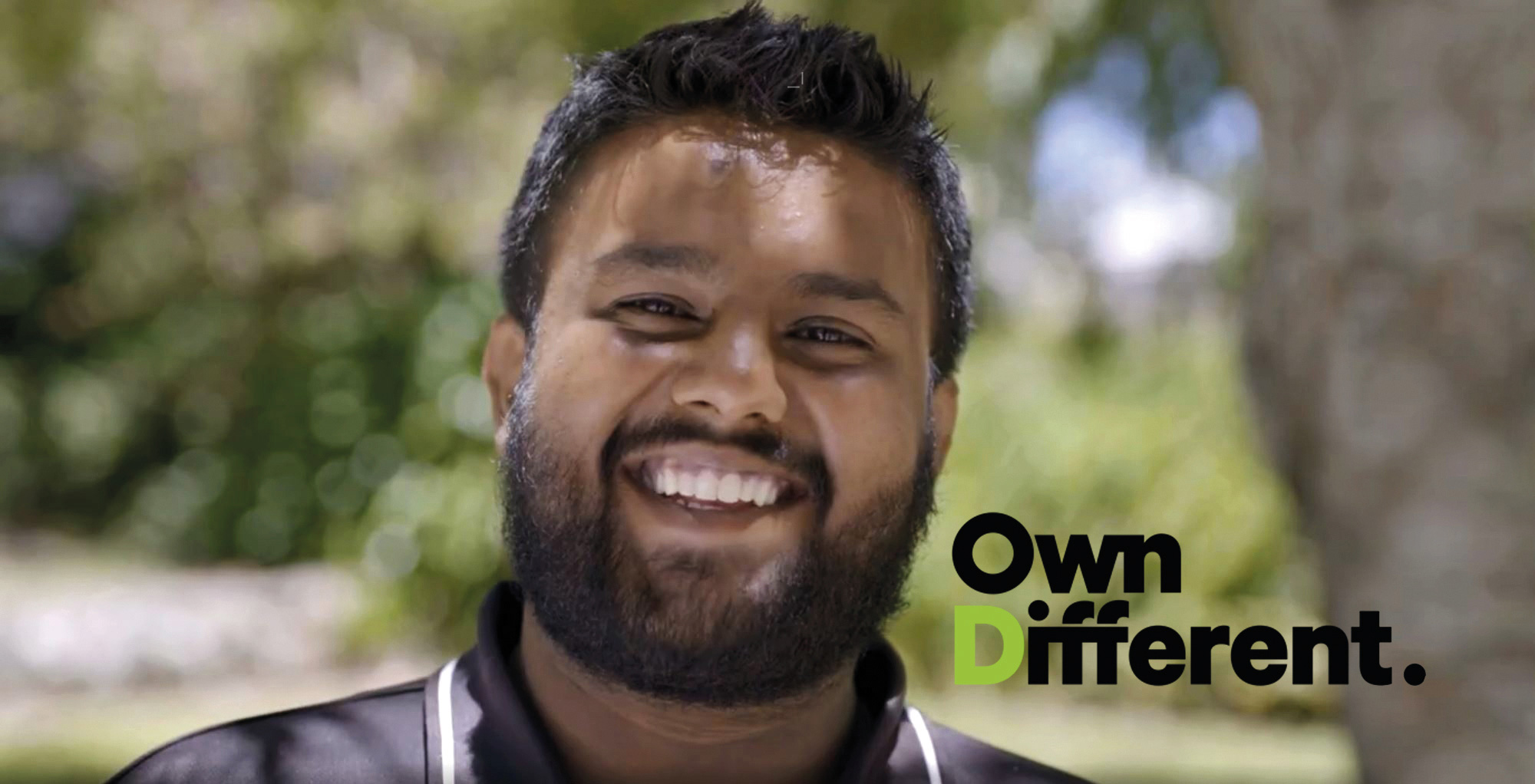 Case study
Owning our differences
Downer's success is based on the unique contributions each employee brings to the team. Celebrating these differences helps to engage and motivate our people towards greater innovation, creativity and inclusiveness.
Downer's New Zealand team saw an opportunity to link brand awareness, sponsorship and diversity together in a campaign that truly celebrates the differences our people contribute to Downer. The 'Own Different' campaign was launched to coincide with International Women's Day 2020 and displayed Downer's achievements through the talents of our people.
A key objective of the campaign is for Downer to be seen at the forefront of our industry by upholding a culture of acceptance and encouragement of individuality, inclusiveness and diversity.
Downer's partnerships with the Black Ferns and Māori All Blacks rugby union teams and Sunshine Coast Lightning Super Netball team were the launching pad for the campaign, which featured sporting leaders and Downer leaders discussing how high performance helps to build a stronger team. A series of posters to explain the campaign was distributed to depots and sites across Australia and New Zealand.
The campaign provided an opportunity to celebrate the differences our frontline leaders were contributing to help keep our communities safe during COVID-19. It also coincided with Ramadan which gave an opportunity for our people to get a better understanding of the Muslim community, particularly following the impact of the Christchurch shootings in 2019.
Decals have been distributed across New Zealand sites and depots for all bathroom mirrors so that each individual can reflect on how they Own Different and their contribution to the team.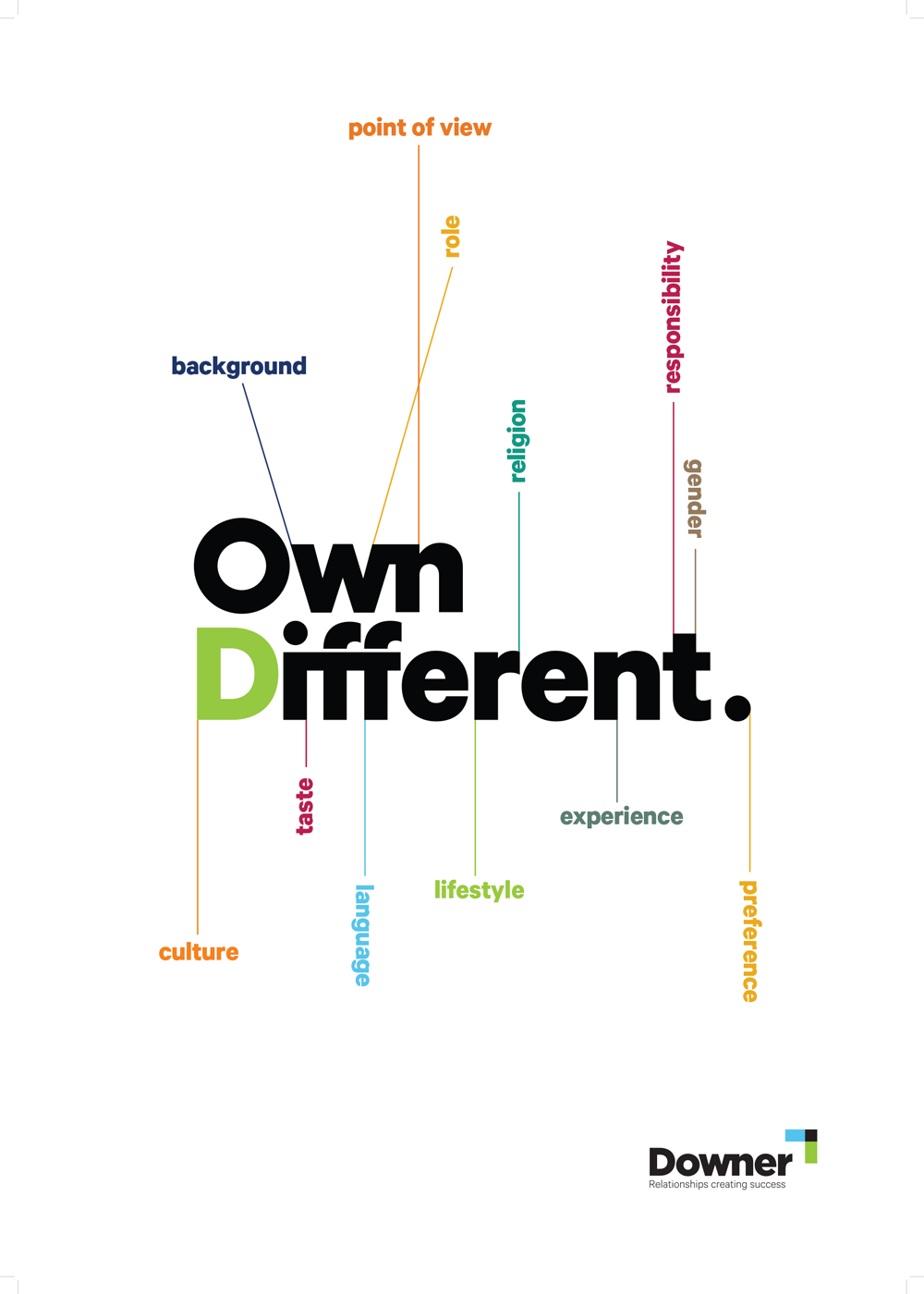 The Own Different campaign is an excellent and effective way to showcase Downer's commitment to building a truly diverse and inclusive business, with relationships at the centre.
This initiative demonstrates Downer's contribution to achieve the following Sustainable Development Goal: #5 Gender equality