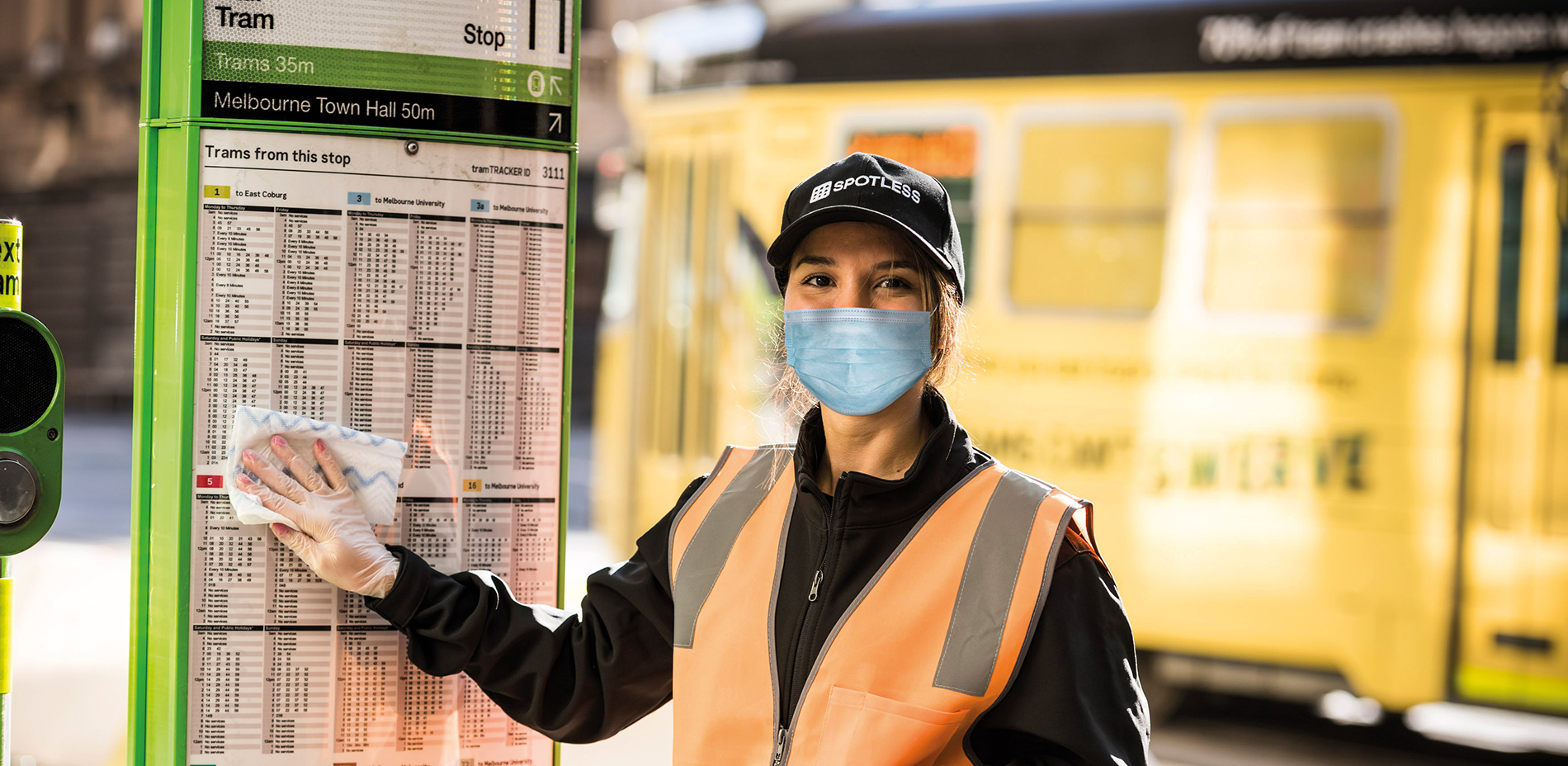 Case study
Re-skilling and redeploying during the pandemic
Downer has been able to continue providing most of its services despite COVID-19 restrictions, with the major exception being its Hospitality business.
Spotless has a proud history in the recreation, entertainment and sporting events industries, partnering with iconic venues such as the Melbourne Cricket Ground, Taronga Zoo and Perth Convention and Exhibition Centre. COVID-19 restrictions on mass gatherings introduced in March 2020 have had a significant impact on our Hospitality business. The immediate future for the hospitality industry remains uncertain.
Neither Downer nor Spotless qualified for the Australian Government's JobKeeper program and unfortunately, we had no choice but to stand down thousands of people in these circumstances.
Spotless moved quickly, in conjunction with the Victorian Government's Working for Victoria program, to redeploy more than 800 affected workers into new roles across City of Melbourne and City of Yarra to help enhance the cleanliness of the city and minimise transmission within the community.
This included 355 people redeployed as cleaners with Yarra Trams. The Spotless Tram Cleaning team sanitises the light rail network which includes tram stops, depot facilities and trams just prior to their scheduled maintenance. These employees have played an important role in cleaning common touch-points and surfaces across the city.
Spotless' Resources team was also able to accommodate over 100 displaced Hospitality employees from Brisbane City Hall, CBUS Stadium, Townsville Stadium and the Gold Coast Airport Virgin Lounge.
This initiative demonstrates Downer's contribution to achieve the following Sustainable Development Goal: #8 Decent work and economic growth