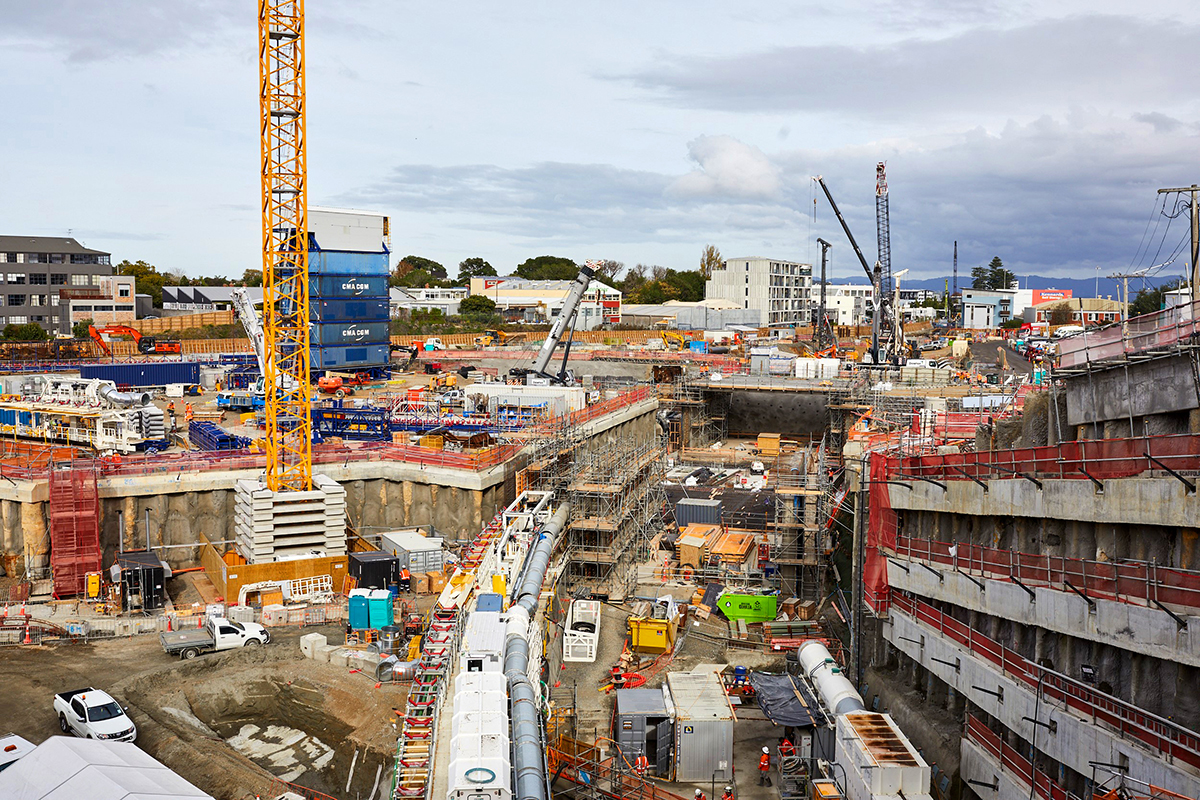 CASE STUDY
City Rail Link – leading the way in waste diversion
City Rail Link (CRL) will transform Auckland's public transport network. The 3.45 kilometre twin-tunnel underground rail link, including two new underground stations, will significantly change the way people travel around the city, improving travel options and journey times and doubling the number of Aucklanders who live within 30 minutes travel of the CBD.
Downer is part of the Link Alliance, which is delivering what is NZ's largest-ever transport infrastructure project.
It is a transformative project. But it is also a complex one that presents some challenges.
Over 40 buildings in Auckland's CBD needed to be demolished to make way for the new rail tunnels and stations, which would have generated large volumes of waste. As part of its target of an ISCA Infrastructure Sustainability 'Excellent' rating, Link Alliance has committed to divert more than 90 per cent of all construction and demolition waste from landfill, requiring a new approach to demolition.
Link Alliance surveyed all of the buildings that were to be demolished, preparing an inventory of salvageable materials for TROW Group, a Pasifika-owned business specialising in the sustainable deconstruction and soft strip of buildings. TROW Group recovered over 48 tonnes of reusable materials, including cupboards, desks, insulation, shelving, lights, doors, air conditioning units and toilets, which were then shipped to Tonga to assist with the rebuild following Cyclone Gita. Other materials were provided to local church groups.
Following the soft strip of the buildings, demolition works commenced with a focus on recovering and recycling as much material as possible. Over 13,000 tonnes of concrete recovered from demolition was crushed on-site and reused for haul roads and piling platforms, 500 tonnes of steel was recovered and recycled, and other materials were salvaged for reuse.
In total, Link Alliance salvaged and redistributed 52 tonnes of materials and recovered/recycled 18,000 tonnes of materials, sending a mere 410 tonnes of waste to landfill, amounting to a 98 per cent diversion of waste from landfill. Two historic/iconic buildings were also saved from demolition and moved to new locations, with zero cost to the project and zero waste.
Using crushed concrete on-site reduced the need to source and import over 9,400m3 of virgin aggregate and eliminated the need for disposal of any concrete to waste, reducing the project carbon footprint by 190 tonnes and saving almost $500,000.
And, in a first for any project in Australia or New Zealand, a 3D BIM model is being used to track the projected carbon footprint of the project. This tool will provide Link Alliance with greater visibility of progress against the project's carbon reduction target and overall carbon footprint.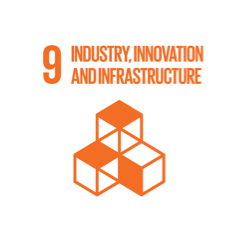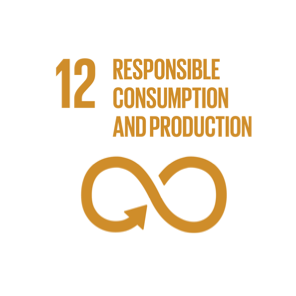 This initiative demonstrates Downer's contribution to achieve the following Sustainable Development Goals: #9 Industry, innovation and infrastructure; and #12 Responsible consumption and production.