Our approach
For Downer to deliver the best possible outcomes for our customers and communities, we need a workforce that is diverse, capable and engaged.
Supporting the wellbeing of our people and promoting an inclusive and diverse culture are vital to maintaining a competitive advantage and underpinning our future success.
We strive for an inclusive culture to retain, attract, manage and support a diverse workforce of 44,000 people and aim to build a flexible work environment where our people are provided opportunities to improve their work-life balance, and are fulfilled and challenged every day.
It is our people who deliver our services and build trusted relationships with our customers and enhance Downer's reputation as industry leaders. We are committed to investing in our people for the longer term.
Just as we aim to improve our customers' assets and the communities in which we operate, we also aim to improve our people and offer them rich career development opportunities. We do this by ensuring they have the right skills, are provided opportunities to develop new skills and capabilities, and are surrounded by a healthy workplace culture that is collaborative and supportive. We develop our approach through continuous improvement, incorporating lessons learned and benchmarking against industry to determine best practice. This enhances our integrated talent management framework to manage the employee lifecycle from attraction and recruitment to career development and succession planning.
We are committed to empowering our people to seek innovative, safer and more proficient ways of working. Our people need to keep up with evolving technology, customer requirements and compliance obligations. We continue to support them with effective and innovative training and development opportunities that build the right skills and capabilities for continued success.
We provide competitive remuneration and employee benefits to reward our people for their proficiency and dedication to delivering our business strategy and sustaining our long-term success. Our remuneration approach is intended to motivate our people to embrace Downer's Purpose, Promise and Pillars, while ensuring we promote an inclusive culture and sound gender pay equity practices.
Government spend remains healthy within the sectors Downer operates in, which continues to stretch the already limited skilled labour talent pool. This fact, combined with Downer's large workforce, increases the importance of providing an inclusive workplace that not only attracts and retains a skilled workforce but also recognises, values and manages talent over the longer term.
Our performance
Downer committed to the following people targets and objectives in FY21.
The performance information in this section includes Downer, its contractors and employees involved in unincorporated joint ventures in the following business lines: Australian Operations, Spotless and New Zealand including Hawkins.
Targets and objectives
Result
Reference
Strengthening our talent retention and attraction strategies, including broadening Downer's flexible working arrangements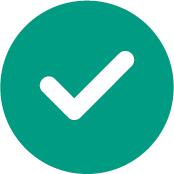 Increasing engagement and progress scores in Downer's annual Employee Engagement Survey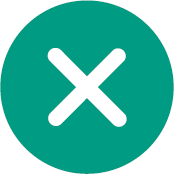 Improving gender diversity balance by increasing female participation in the workforce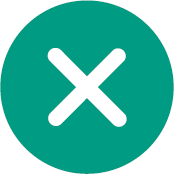 Enhancing our cultural development programs, increasing our Indigenous spend and continuing to action our Reconciliation Action Plan (RAP)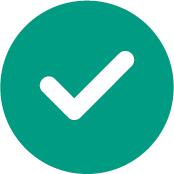 Continuing to increase our pipeline of talent through diversity initiatives by embedding Downer's Graduate program across the Group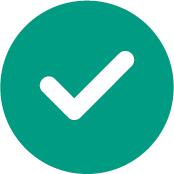 Launching a dedicated Group-wide women's empowerment and capability building program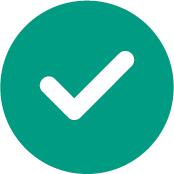 To achieve the targets and objectives in the table above, in Downer's FY20 Sustainability Report we outlined the following key focus areas for FY21:
Focus area from FY20
Achievements in FY21
Reference
Leveraging our status as an Endorsed Employer with Work180 to utilise its job board for Downer targeted positions
Downer utilised Work180's job board, and leveraged other benefits of the partnership including attendance at a virtual careers fair for women in engineering.
Delivering on Downer's WGEA pay equity ambassador commitments
Ongoing activities aligned to our commitments. However, a planned WGEA event could not be held due to COVID-19 restrictions.
Launching the MentorLoop online Downer mentoring program pilot
Program was put on hold. However, Downer's new female development program, THRIVE, incorporates aspects of the MentorLoop program. WILD program in New Zealand ongoing.
Continuing to make progress on the commitments outlined in Downer's Innovate RAP
Closed out actions and reported on Downer's Innovate RAP. Commenced consultation with Reconciliation Australia on Downer Group 'Innovate' RAP.
Developing five new partnerships with Indigenous businesses and/or communities
Worked with Indigenous NGO networks to further develop opportunities for Aboriginal and Torres Strait Islander employees, apprentices and trainees.
Continuing to provide employment opportunities to migrant workers and further building manager capability by providing cultural awareness training
Established strategic partnerships with human resource organisations to enable attraction of diverse, disadvantaged and/or minority groups.
Reviewing and modifying Downer's Mandatory Induction program to ensure our commitment to a diverse and inclusive workforce and working environment is highlighted
The Welcome to Downer module was refreshed and delivered in FY21.
Sharing the learnings and case studies from the COVID-19 flexible work arrangements
Continues to evolve throughout Business Units.
Developing capability in our leaders to effectively manage a diverse workforce
Launched a series of manager toolkit guides, including inclusive language, strategies for managing a culturally diverse workforce, and everyday sexism in the workplace.
Launching the newly-designed Manager Toolkit for supporting primary carers on parental leave before, during and as part of their return to work
Toolkit was launched in June 2021.
Launching and promoting a Group-wide policy for the Downer Apprentice and Trainee program across the business
Embedded The Downer Standard for Apprentice and Trainee programs across the company.
Exploring an onboarding program to help manage the transition of ex-Defence personnel into Downer and Spotless employment opportunities.
Downer continued to leverage its status as a Founding Member of the Australian Veterans Employers Coalition (AVEC), which connects transitioning service members, job-seeking veterans and their partners with Australia's largest community of employers.
N/A
During FY21, Downer focused on recognising and celebrating the diversity of our workforce and continuing to build our people capability through targeted leadership, management and workforce development.
Downer's workforce across Australia and New Zealand is 43,938, with fewer than 1,000 people across other international markets. Of our workforce, 51 per cent are covered by collective agreements across the Australian and New Zealand markets. Our people have the right to freedom of association and collective bargaining. Over the past 12 months we have maintained our constructive relationships with multiple unions that participate in the sectors we operate in.
By employment contract, 51 per cent of our workforce are permanent, with 49 per cent contingent workers. Refer here for a full breakdown of Downer's workforce.
Despite the ongoing impacts of COVID-19, Downer still delivered several key objectives in 2021. These include:
Standing up Diversity and Inclusion (D&I) Steering Committees within each Business Unit to focus on programs and initiatives that will support the achievement of D&I targets
Launching a pilot of THRIVE – Downer's female empowerment and capability building program designed to develop capability and provide ongoing support and opportunity for women into leadership positions at all levels
Closing out Downer's Innovate RAP and commencing work with Reconciliation Australia to develop and launch a Downer Group Innovate RAP that will incorporate both Downer and Spotless
Holding a company-wide International Women's Day (IWD) event via live webcast, consisting of a panel of employees who shared their experiences and views on this year's theme #ChooseToChallenge.
Supporting the Habitat for Humanity – Homes for Hope program, also as part of IWD, by having three teams undertake refurbishment works on women's shelters
Continuing to support R U OK? Day alongside other Group-wide events of significance, which aligns with our Diversity strategy to provide an inclusive workplace that focuses on the health and wellbeing and safety of our people. Other events celebrated include International Women's Day, NAIDOC Week, National Reconciliation Week, Matariki and Te Wiki o te Reo Māori (Māori Language Week)
Embedding The Downer Standard for Apprentice and Trainee programs across the company. This provides the governance structure and framework that supports the employee lifecycle and the managers and supervisors of apprentices and trainees.
Embedding Downer's Graduate Program across the company. The program has a comprehensive governance structure and framework and continues to attract the best talent and provide a robust development program. Downer's Graduate Program received external recognition in FY21: being named in the Top 100 Graduate Employers by the Australian Financial Review; ranked #61 by GradConnection; ranked #74 by GradAustralia and ranked in Prosple's Top 100.
Indigenous procurement supplier agreements increased from 103 in 2020 to 156 in 2021 and improved overall spend within Downer's Australian Operations by 12 per cent, as detailed below:
FY21 Indigenous procurement spend
Year
2018
2019
2020
2021
Spend $
17,406,211
24,565,300
47,313,233
53,001,598
Increase %
Not available
41.12%
92.6%
12%
Talent retention and attraction of skilled employees
Downer recognises the challenges in retaining and attracting the right people with the right skills. The continued Federal and State Government infrastructure roll-out agenda and labour market shortages, compounded by border closures and travel restrictions caused by COVID-19, increase this challenge.
Diversity and inclusion
To Downer, diversity includes all the differences between people in how they identify. This includes their social identity (including age, caring responsibilities, cultural background, disability status, gender, religious affiliation, sexual orientation, gender identity, intersex status, and socio-economic background) and professional identity (including their profession, education, work experiences, organisational level, functional area, division/department, and location). These aspects intersect in a unique way for each individual and shape the way they view and perceive their world and workplace – as well as how others view and treat them.
Downer's approach is to develop and maintain an inclusive culture that reflects our customers and community, drives innovation, engages our people, increases productivity and ultimately improves our customer delivery. All these factors contribute to driving and improving a strong culture.
We continue to develop programs and embed Downer's Pillars to enable our people to bring their true selves to work and to celebrate and respect differences across the business and the community. In this way, each person has an equal opportunity to reach their potential and demonstrate behaviours that support one another and their teams.
In FY21, Downer launched a series of manager toolkit guides to develop capability in our leaders to manage a diverse workforce. These included inclusive language, strategies for managing a culturally diverse workforce, and everyday sexism in the workplace.
We continue to employ, develop and promote people based on merit, applying The Downer Standard that covers our practices, processes and systems to ensure equitable and fair treatment for all people. Through our onboarding and refresher induction programs we continue to develop awareness and capability whereby we do not tolerate any form of unlawful discrimination, harassment or bullying or any other type of unethical behaviours that are not in keeping with Downer's values.
In FY21, Downer reviewed and modified our Mandatory Induction program to highlight our commitment to a diverse and inclusive workforce and working environment.
Our projects have mandatory targets and obligations from all levels of government, requiring us to have robust practices, systems and reporting frameworks that support diversity and inclusive outcomes for all our people.
At Downer, we believe in equal pay for work of equal value and continue to focus on contributing to closing the gender pay gap. We report annually to Workplace Gender Equality Agency (WGEA) and use the report and industry comparisons to look for improvements in policies and practices to address any gender pay disparities within Australia.
Gender diversity
Downer's total workforce profile is 34 per cent female and 66 per cent male. As at 30 June 2021, our female employee metrics, including Spotless, were:
25% Executive
17% Management
34% Workforce
Generational diversity
Downer's Graduate program has been the cornerstone of our generational diversity focus since its inception in 2017. It is a two-year program in which graduates undertake rotations and gain experience across the Downer Group.
The future is bright in Maryborough
Aboriginal and Torres Strait Islander cultural diversity
Helping Indigenous athletes' dreams become a reality
Māori cultural diversity
Māori comprise 24 per cent of our 10,000 strong workforce in New Zealand. Our Māori culture and development programs are highly visible demonstrations of Downer's genuine commitment to supporting cultural diversity.
READ MORE
Women in executive and management positions remains a strategic focus area when developing future initiatives.
Downer's measurable objectives for FY22 have been endorsed by the Board and reinforce the company's Diversity and Inclusion strategy.
The proposed FY21-23 targets and the FY22 measurable objectives and initiatives bring together the efforts and resources of the Group to support Downer's D&I strategy and the attainment of targets.
The revised targets consider Downer's ongoing performance and recognise the Group-wide commitment to increasing the representation of women in the workforce and management positions, and to increasing representation of Aboriginal and Torres Strait Islander employees.
40% women in the workforce by 2023
25% women in management positions by 2023
25% women in executive positions by 2023
30% women on the Board
3% Aboriginal and Torres Strait Islander employees.
To achieve these targets, we aim to implement a wide range of initiatives in FY22. These include:
Embedding and leveraging the Diversity and Inclusion Steering Committees within each Business Unit to focus on programs and initiatives that will support the achievement of targets
Continuing to review and modify Downer's Mandatory Induction program to ensure our commitment to a diverse and inclusive workforce and working environment is embedded in Downer's culture
Launching Downer's Workplace Giving program
Analysing the WGEA reporting data and using the learnings as key inputs to develop ongoing strategies, programs and initiatives
Establishing a Group-level Community of Practice that provides strategic advice and governance for the Business Unit D&I Steering Committees
Delivering Downer's THRIVE women's empowerment and capability building program to the business
Working with Reconciliation Australia to develop and launch a Downer Group Innovate RAP that will incorporate both Downer and Spotless
Creating an Indigenous Champions network across Downer Group
Embedding best practice cultural heritage monitoring within large-scale on-country project deliveries
Continuing to deliver Downer's Māori Leadership Development program, Te Ara Whanake
Continuing to deliver the Te Ara Māramatanga program to non-Māori leaders
Realigning our leadership programs to include further diversity and inclusion content and learning
Developing and releasing an unconscious bias training program that will develop further capability to support an inclusive workplace culture
Delivering a series of Diversity and Inclusion 'Lunch 'n' Learn' sessions for all employees across the Group, covering a range of topics including Indigenous, gender, disability, sexual orientation and generational diversity
Engaging with not-for-profit and community organisations to provide pathways and opportunities for culturally and linguistically diverse groups and people
Continuing to leverage our relationships that manage the transition of ex-Defence personnel into employment
Continuing to build a talent pipeline by investing in entry level programs that align with our generational diversity focus and priority areas, including:

The Downer Graduate development program
Cadets and further Under-graduate programs
Apprentices and trainees.
Emerging issues and market trends