Our approach
Safety is the first of Downer's four Pillars. Zero Harm is embedded in our DNA.
Our steadfast commitment to the safety of our people is repeatedly authenticated by responses to employee engagement surveys, materiality assessment surveys, and the performance benchmarking we undertake every year.
Downer has consistently achieved strong health and safety results, including in sectors that are exposed to high-risk activities. We are proud of our safety performance, but we also understand we face challenges to maintain and improve this record, and continuously engage with our people to safeguard against complacency in the workforce.
Our commitment to the health and safety of our people and our communities is expressed in strong safety leadership, engagement with our workforce and stakeholders, and a continual focus on identifying and managing risks.
This commitment is reflected in the results we have achieved and our increased presence as Zero Harm thought leaders. Downer's health and safety commitments are outlined in our Health and Safety Policy, which can be found on the Downer website.
Our performance
Downer committed to achieving the following health and safety targets and objectives in FY21.
The performance information in this section includes Downer Australia and New Zealand operations and for the first time incorporates the Spotless and Hawkins businesses. The performance data also includes Downer contractors and Downer employees involved in unincorporated joint ventures.
Target/objective
Result
Reference
Achieving a target of zero work-related fatalities and
Lost Time Injury Frequency Rate (LTIFR) <0.9
Total Recordable Injury Frequency Rate (TRIFR) <3.50.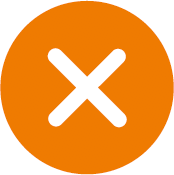 Achieve no actions arising from High Potential Incidents overdue >30 days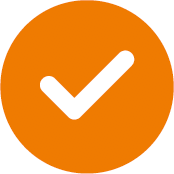 Undertake a review of all Critical Controls for at least two of the Group's top five Critical Risk activities and develop a plan to improve the effectiveness of the bottom five Critical Controls for that activity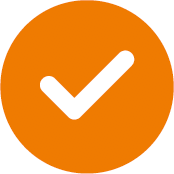 Develop a unified Zero Harm management system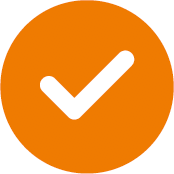 Invite customer involvement in safety improvement programs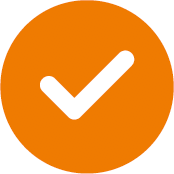 Analyse Hawkins' and Spotless' Critical Risks and assign Critical Controls and control monitoring.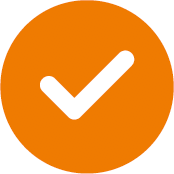 To achieve the targets and objectives in the table above, in Downer's FY20 Sustainability Report we outlined the following key focus areas for FY21:
Focus from 2020
Achievements in 2021
Reference
Optimising the Critical Risk program
Downer's primary health and safety risk management tool is the Critical Risk program, which continues to develop over time in light of new information. In FY21, Downer carried out a comprehensive review of its Zero Harm management systems to identify opportunities for greater streamlining and optimisation of its Groupwide processes. A longer-term road map has been developed for embedding data-driven decision making into both frontline and strategic Zero Harm management processes and systems.
Finalising the harmonisation of best practice and management system integration, as well as the integration of our Critical Risk Optimisation and Centre of Excellence programs into our management system
Streamlining our analytics and data reporting
Progressing outcomes of our Communities of Practice program
Downer has continued to progress the Communities of Practice program with the provision of further Group-wide content, and will seek to embed the outcomes of this program into The Downer Standard.
In FY21, Downer received a total of two Penalty Infringement Notices.
Downer's Utilities Business Unit in Queensland received a Penalty Infringement Notice for $3,000, due to disruption to the power service of a private residence, which occurred during clean-up activities.
Downer also received a fine for $27,000 AUD in June 2021, relating to the 2019 fatality at the Otraco depot in Calama, Chile. This fatality was reported in Downer's FY20 Sustainability Report.
In FY21, WorkSafe NZ filed charges against Downer and its joint venture partner in the Christchurch Southern Motorway Stage 2 project, in relation to the fatality of a cyclist (non-employee) in October 2020. The charges relate to an alleged breach of the Primary Duty of Care under section
36(1)(2) of the Health and Safety at Work Act 2015. At the time of writing this report, proceedings had been adjourned to enable Downer and its JV partner to each pursue an Enforceable Undertaking. Both businesses continue to engage with the victim's family.
In FY21, Downer Group's safety performance data includes Spotless and Hawkins for the first time.
Downer's Total Recordable Injury Frequency Rate (TRIFR) for FY21 was below target at 2.60 which was an improvement on 3.10 in FY20. Downer's Lost Time Injury Frequency Rate (LTIFR) is above target at 0.99, however, this was a decrease on the FY20 result of 1.08. This is still below industry benchmarks published by Safe Work Australia for all industries which Downer operates in, the lowest of which relates to Architectural, Engineering and Technical Services with an LTIFR benchmark of 1.
Downer Group safety performance
FY20
FY21
LTIFR/million hours worked
1.08*
0.99
TRIFR/million hours worked
3.10*
2.60
Fatalities
1
0
Fines
7
2
Prosecutions
0
0
Detailed safety performance FY21
Gender
Australia
New Zealand
TRIFR
Male
Female
2.91
1.00
4.34
2.16
Occupational disease rate
Male
Female
0.43
0.32
0.45
0.20
Severity rate
Male
Female
19.26
13.62
33.14
11.89
* FY20 LTIFR and TRIFR figures have been restated to include Hawkins and Spotless performance results to provide comparative data set with FY21 figures.
LTIFR and TRIFR (12-month rolling frequency rates)

The additional safety metrics of severity rate (days lost per million hours) and occupational disease rate have been calculated by gender and region for our Australian and New Zealand employees.
The TRIFR and severity rate remains higher for our male employees in New Zealand than in Australia. Downer anticipates the increased focus on the importance of health and safety across our New Zealand business, along with the introduction of The Downer Standard and our Communities of Practice program, will reduce the gap between our Australian and New Zealand businesses.
The TRIFR and severity rate for our female employees is considerably lower than that of their male counterparts in both Australia and New Zealand, consistent with the type of work more typically performed by our female workers.
The occupational disease rate is higher for males in both Australia and New Zealand. This is reflective of the different types of work performed by males in the two countries. The principle causes of occupational diseases that resulted in medical treatment or lost days (total recordable injuries) were sprains and musculoskeletal disorders. This is consistent with trends published for Australian and New Zealand workplaces and is due to the type of physical work often undertaken in engineering, construction and mining, such as manual handling, twisting, bending, repetitive work and working with vibrating machinery. We are continuing to implement initiatives that are aimed at reducing the incidence and severity of these types of injuries.
Progress on The Downer Standard
A core objective of The Downer Standard program is to unify the way we manage and perform our work.
READ MORE
The core content for The Downer Standard relating to health and safety is now complete. This has allowed Downer to operate under single processes for undertaking risk management, setting and understanding roles and responsibilities, drug and alcohol testing, and providing consultation mechanisms. It also sets a single, unified process for managing specific risks including working at height, management of hazardous chemicals, using cranes and lifting equipment, and others.
The Downer Standard achieved single certification across the Group to ISO 45001.
Establishing this consistent single platform means Downer can deliver consistent best practice information and work processes to our frontline employees, helping them to better manage risk and change in their dynamic workplaces. This single standard has also provided us with greater feedback from our workforce and built stronger employee engagement.
Critical Risk management
The top five Critical Risk activities for FY21 were:
Working with mobile plant and equipment
Working at height
Vehicles and driving
Working with electricity
Working with stored hazardous energy.
Critical Risk consolidation program
Downer has carried out a detailed review and opportunity assessment of our Zero Harm risk management systems and data.
The top priority opportunities are to align our Critical Risk activities and controls, which will enable us to use our data more effectively and reduce complexity, duplication and re-invention in our Zero Harm processes.
As a result of this review, we have refined our optimisation program and developed a long-term roadmap for enhancing and innovating our use of data, taking advantage of advancements in technology and analytics. Key outcomes of this roadmap are:
Driving integrated and data-driven understanding of our Critical Risk exposures
Streamlining and integrating Zero Harm processes and controls
Embedding Critical Control implementation and verification into smarter frontline management tools
Increasing competency and application of Critical Risk reasoning across all levels of the workforce
Improving company-wide learning from incidents
Implementing predictive safety analytics for frontline decisionmaking support.
We have commenced a comprehensive bottom-up program of work to consolidate and align our Critical Controls and safety management systems and processes across the Group. This will help us strengthen the controls that matter and improve the quality and efficiency of our systems, establishing the foundation for pursuing our longer-term objectives.
Downer's strong Zero Harm culture is the key driver of our safety performance. Our commitment to Zero Harm, our patterns of behaviour, and the way we approach our work and solve problems all have a strong influence over the performance of our systems and processes. With this in mind, we are improving our Critical Risk training programs to:
Clearly outline the importance of Zero Harm performance at Downer
Establish patterns of behaviour that strengthen our focus on managing Critical Risks
Build resilient ways of thinking through the work we do and the Critical Controls we need to put in place
Improve the experience of our frontline employees.
The optimisation delivery model is led by the business and is delivered through our Communities of Practice.
Communities of Practice
In 2020, Downer launched our Communities of Practice to bring together business leaders, subject matter experts and Zero Harm professionals to drive processes, systems, capability and performance improvements in managing specific Critical Risks across the Group.
In 2021, the Communities of Practice have progressed this work, to provide the company with improved Group-wide practices for the safe management of their area of focus. This is formalised and content is provided to the business via The Downer Standard.
Two advanced Communities of Practice are those focusing on scaffolding and cranes.
The Scaffolding Community of Practice, which is led by the Asset Services Business Unit, has leveraged the knowledge and experience of scaffolding experts within the business to develop a suite of documents, including safe work procedures, guides and shift briefings. These documents provide a consistent approach to the installation, use, monitoring, rescue and de-installation of scaffolding, as well as guidance on scaffolding use in more hazardous situations such as working over water.
The Community of Practice for Cranes, led by our Infrastructure Projects Business Unit, sets a benchmark for training and competency requirements across the Group. The knowledge captured by this CoP has also helped improve the capabilities of some supply partners. Additionally, the group has reviewed our existing Standard on the use of cranes, and developed an updated Downer-wide Standard applicable to both Australian Operations and New Zealand Operations.
The focus for our Communities of Practice will now be to complete their Critical Risk optimisation work, which will feed into The Downer Standard and provide consistent, clear information to the frontline. Our Communities of Practice will aim to establish sustainable, systematic and data-driven analysis, learning and continuous improvement methodologies for managing our Critical Risks.
To utilise our Communities of Practice in this way, we have developed a comprehensive structure that allows us to map all of our standards, risks, controls, incidents, training, verifications and assurance to our Communities of Practice. This sets the foundation for the future state vision of our Communities of Practice model as the nerve centre of data-driven continuous improvement, which enables us to prioritise our effort in the short term.
In the spirit of Downer's commitment to innovation, our Communities of Practice are leveraging Artificial Intelligence machine learning technology to efficiently drive consolidation and alignment of our Critical Controls and safety management systems and processes across the Group.
Paving the way towards safer road operations
In 2021, our Road Services business has leveraged the work undertaken by Downer's former Mining Business Unit and progressed our understanding and management of the risks associated with silica. Road Services has conducted respirable silica dust health monitoring across a number of typical operational activities. To date, no issues have been highlighted.
READ MORE
Another safety initiative being trialled by the Road Services business is the Reverse Smart system. The Reverse Smart system can reduce the risk associated with reversing vehicles by detecting when someone is in the path of the reversing vehicle and automatically applying the vehicle's brakes. Following successful trials, the Reverse Smart system is being installed on applicable vehicles, such as water carts, tack coaters and sweepers.
In New Zealand, Downer has made a significant investment in the safety of our people with the purchase of new Secmair Chipsealer trucks, to be used in road maintenance contracts across the country. The combined binder sprayer and chip trucks mean our crews do not need to leave their vehicles during active operation, helping keep them safe on live road networks. This has also led to a more efficient and effective way to complete maintenance sealing – increasing quality control while reducing waste due to the ability to specify precise binder and chip application rates. The new vehicles also contribute to lowering our GHG emissions, with refined processes meaning fewer vehicles are required.
Being alert to fatigue
When working in hazardous industries or workplaces that rely on the operation of vehicles, plant and machinery, fatigue can have fatal consequences.
READ MORE
Downer recognises that fatigue management relies on self-detection of employees, who may be experiencing diminished judgement due to their fatigue, or may be reluctant to speak up or take a fatigue detection rest.
To combat this risk, Downer's Road Services and Utilities businesses have been exploring emerging technologies to better detect and manage fatigue. Our teams have trialled fatigue detection and management technology, with positive initial results. These technologies will continue to be explored in FY22.
Wellness in the workplace
Injury prevention remains a critical part of improving worker wellness. If a worker starts to feel discomfort, Downer supports and encourages them to access healthcare services proactively before a debilitating injury occurs.
Sustaining mental health in the workplace
In 2018, Downer sought to change the conversation and reduce the stigma attached to mental health, and to empower our people with strategies to support their wellbeing and that of their workmates.
COVID-19 vaccination roll-out
Downer continues to be vigilant around the management of COVID-19 and maintaining the highest levels of controls in line with Government advice.
READ MORE
Downer supports the Australian Government's vaccination initiative. While we are not currently mandating COVID-19 vaccinations for our broader workforce, we strongly encourage our employees to consult with their treating medical professional and, consistent with that advice, to have the vaccination when it is available to them.
Where a government, industry or customer vaccination requirement exists, as with other forms of vaccination, Downer continues to adopt this requirement.
Industry collaboration and consultation
Downer encourages our people to share their knowledge and experience with industry peers and to contribute to improving safe sustainable work for the betterment of the communities in which we work and live.
READ MORE
In FY21, Downer employees contributed to a range of industry groups and committees, including:
Road Services continued its partnership with the Asphalt Pavement Association and continued to lead the way in collaborating with industry regarding traffic controller safety and management of interactions with live traffic
Downer's Rail and Transit Systems Business Unit has maintained its participation in industry groups associated with the Office of the National Rail Safety Regulator, and with the Rail Industry Safety and Standard Board
The Utilita joint venture between Downer and Ventia was named a finalist in the Australian Water Association's Water Industry Safety Excellence Awards for its 'Performance Evolution' submission
Downer's Water Services North team received three industry awards for their work at the Cedar Grove Environmental Centre as part of the Logan Water Partnership:

Australian Water Association (AWA) Queensland's Infrastructure Project Innovation Award
Queensland Australian Engineering Excellence Award
'Innovation', 'Sustainability and Environment' categories at the Institute of Public Works Engineering Australasia Queensland (IPWEAQ) Awards

Rail and Transit Systems Business Unit was a platinum sponsor of the annual AusRAIL conference, which was held as a virtual event in December 2020
Downer delivered virtual training on AAPA Safely Handle Bituminous Materials to almost 2,000 participants over 10 sessions throughout November 2020.
READ MORE
In FY22, Downer will renew our focus on progressing key strategic health and safety programs and initiatives.
These future areas of focus include:
Continuing the consolidation of Critical Risk bow tie analysis and verification through our Communities of Practice
Implementing the improvements and outcomes identified by the Communities of Practice and incorporating them into The Downer Standard
Building on the progress made on The Downer Standard and extending our consistent approach into deeper layers within the company, improving utilisation by the frontline
Enriching the quality of our data and utilising emerging technologies in our strategy and planning activities. This includes the continued focus on the deployment of mobile technology and digital forms via mobile applications
Rolling out Downer's Enterprise Data Warehouse (EDW) to provide a robust foundation for advanced data analytics and reporting, including the introduction of data science techniques such as natural language processing and other forms of machine learning
Refining our in-house training programs to reflect The Downer Standard, and increasing the risk management competency of our workforce
Continuing to monitor all COVID-19 risks and controls, and supporting the Government's vaccination roll-out strategy.
Emerging issues and market trends