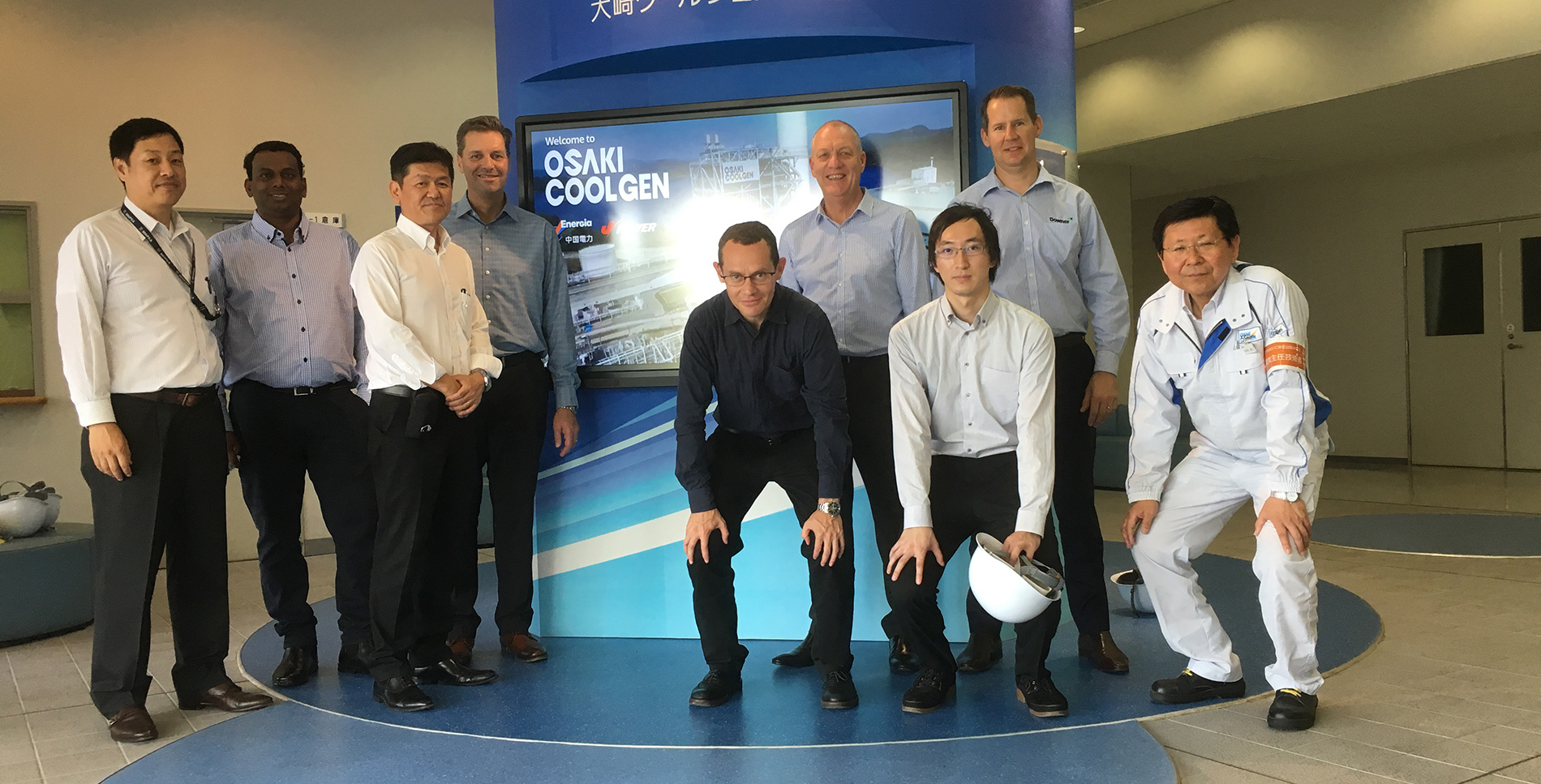 Case study
In November 2019, Downer and Mitsubishi Hitachi Power Systems Japan hosted the Future Energy Forum in Brisbane, bringing together global power generation delegates to discuss challenges facing the power generation industry, and potential solutions such as hydrogen.
Leading the charge towards future energy solutions
Arguably the biggest challenge facing the energy sector worldwide is the increased urgency to reduce greenhouse gas emissions. Investigating opportunities to improve sustainability in the energy, power generation and industrial sectors will be of key importance over the next few years.
Downer's Asset Services business provides maintenance and solutions for industrial services, oil and gas, and power generation customers across Australia, giving us a strong platform to help drive change.
In late-2019, Asset Services formed Project 1.5°C to investigate opportunities to not only lower Downer's carbon footprint, but to also support our customers to do the same.
The project is exploring the full range of CO2 reduction opportunities including increased efficiency, use of renewable power, fuel alternatives, hydrogen, new processes and carbon capture utilisation and storage (CCUS).
Through service specific solutions, technology pathways and collaborative partnerships, the multi-disciplinary team of experts is looking to develop a comprehensive emissions reduction pathway for our customers.
Executive General Manager for Downer's Asset Services business, Pat Burke, said the project would form a critical component of Downer's strategy to meet science-based carbon reduction targets, and support ongoing sustainability in the energy and industrial sectors.
"We chose this name to recognise the Paris Agreement and the commitments taken by Downer and 850 companies globally to set targets to limit the increase of global temperatures to 1.5°C by 2050," Pat said.
"Project 1.5°C is an important step in Downer's decarbonisation journey and will see us develop real-world, collaborative solutions for increased efficiency and sustainability, introduce new technologies, and support our customers to meet their decarbonisation commitments.
"Most importantly, it's a chance to collaborate with our customers on their decarbonisation journey, providing strategies and solutions tailored to their unique needs and circumstances."
This initiative demonstrates Downer's contribution to achieve the following Sustainable Development Goals: #7 Affordable and clean energy; and #13 Climate action